The Dating Factory team was working hard for the last 6 months to be able to present you with the new opportunity to promote not only your own but other top converting web-sites on our platform giving you even more revenue generating opportunities. If you don't have sites on all the niches and still want to benefit from other niche markets please read on and review the Affiliate network launch news.
In today's newsletter:
Those interested in creating sites for cross selling opportunities will find the two next sections interesting – Casual, Asian, Black and Expats niche markets launched and many new templates available.
If you were looking to add more offers and make your sites more active you will definitely like the news about the new ECRM offers we have added for your members to activate women and offer men an alternative payment plan.
Dating Factory Affiliate network is now live in your admin
We are proud to announce that Dating Factory have just launched a new opportunity for webmasters who do not have their own sites but still want to enjoy high conversion rates on the Dating Factory system.
Our affiliate program was created for both white label site owners and affiliates:
…site owners whose sites perform well on our platform have a chance of getting more sales by including their site into the affiliate program; they also get rewarded with the top commission rates available at Dating Factory to be able to pay their affiliates attractive commissions to.
…affiliates who have their own sites but do not want to create white label dating sites have a chance of benefitting from Dating Factory's high conversion rates and international niche markets by promoting the existing partners' sites that qualified for the affiliate program.
To get started with the affiliate program please review our new tutorials:
For affiliates who want to promote sites on the Dating Factory platform – https://admin.datingfactory.com/tutorials/affiliate/Affiliate_network_guide_for_affiliates.pdf
For site owners who have sites participating in the Affiliate program – https://admin.datingfactory.com/tutorials/affiliate/Affiliate_network_guide_for_site_owners.pdf
You will also be able to review your stats as an affiliate or site owner in our Reports section. Filter traffic sources on the left and you will get cumulative member data, from your affiliates or from your own affiliate campaigns only.
If you feel that your site performs well and you want it to participate in Affiliate program – please contact your account manager now.
We are currently working on the promotional tools and will introduce some revolutionary ads soon that will help you get massive amounts of traffic and CTR!
Casual niche is now launched – watch out for more sales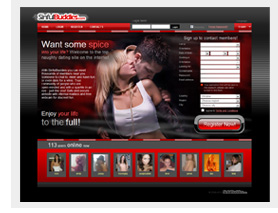 We have already announced that we would be launching a mixture of adult and dating niches without XXX content for those members who want to find just NSA fun and flirt.
This week your members who have expressed interest in this kind of relations will be invited to the very first web-site on the Casual niche – www.sinfulbuddies.com. If they decide to join you will be paid your usual commission on the revenue your members generate.
To track the results of this campaign login to your partner admin and go to the Reports section. There choose the required period of time (starting from April, 20 2010 – this is when the casual niche is launched), and group your rows by campaign:

You will see the line "System Cross Selling campaign – Casual niche" if you have members who were invited to the new niche. Data about registrations and conversions from these members will appear in this row.
Please make sure you create your own dating sites on the Casual niche and cross-promote them with your Dating and Adult sites – this will create a new revenue stream and added value for your account. We have prepared some new flirty templates in case you are interested: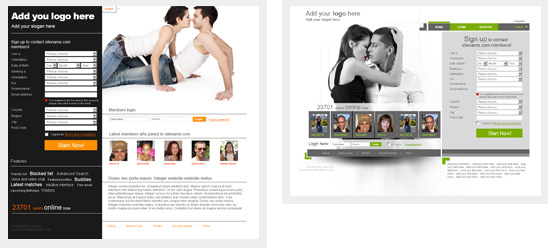 Attention SugarDaddy and Nudist dating sites owners!
We are still planning to move the SugarDaddy and Nudist dating niches to the new Casual dating niche – this will be done by the end of April.
If you for some reason want to leave your web-site on the Casual adult niche please contact Lisa Moskotova, and we will discuss your options:
Asian, Black and Expats dating are now separate niche markets
Based on our market and database research and of course your requests we have separated three new niche markets that you can now start promoting:
Asian dating – for all the Asians around the world

Expats dating – for those who feel lonely outside their home country and want to find someone who shares the same feeling

Black dating – for the Black people looking to find each other
All the Black, Asian and Expats dating site owners who want to transfer their sites from general dating to the new relevant niche markets please contact your account manager to start the process immediately!
All of you who have not yet created sites for these communities – make sure you do so and add three more high performing dating sites to your portfolio.
Some new templates have also appeared on the existing niche markets:
Adult Alternative

Divorced dating



Lesbian dating
We keep adding new offers to our ECRM plan to better convert your members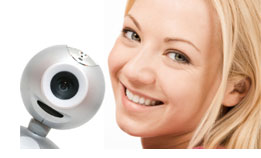 As you may have noticed we have removed 3 days Gold membership offer from our regular payment page, but not forever. We have added this offer to appear in our ECRM plan – for those members who have not paid for a while.
We have also added some incentives for women to add pictures and videos of themselves to their profiles – this will improve retention rate on your sites too!