Hello!
Welcome to my latest newsletter! This month I am going to discuss the importance
of switching on ads, news markets, and ways we can help you if you are stuck with
any questions.
Cristiana Scolaro

Sales & Account
Manager EU

(+39) 335 7816 180
Also I have linked you to 2 shows in September, one of which is FREE for affiliates and webmasters!
Enjoy yourself and have a great month! 🙂


The importance of switching on Ads
This month I want to remind you that switching on Ads is very important to raise your revenue. I've noticed a lot of you have switched this feature off, I recommend you to turn it on not to miss out good revenue possibilities. To do so please choose Ads from the main menu, Edit ads, select the level, select the type of banner, here you can either check DF banners or if you have your own ones check "My own banners" and add your code in the space below.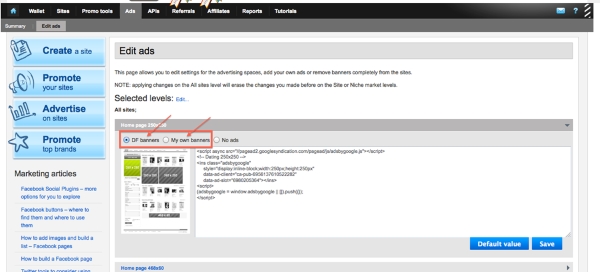 New Markets
Are you thinking about running traffic in a new country or to a new niche but have no idea how it will convert? I would suggest you to start promoting existing and established sites from our affiliate network first. When you see the performance is good, then you will feel more comfortable in this new market or niche to start your own brand and promote it.
To promote existing sites please select Affiliates from the main menu, Add new campaign, here you can choose to promote by Featured Brands, Country/territory and Niche market.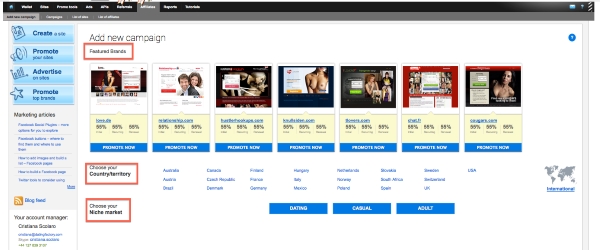 Need help?
We offer you a full range of support in our news section https://datingfactory.com/news and marketing blog https://datingfactory.com/marketing-blog.
Our YouTube Channel tutorial videos will help you to take the best out of our system http://www.youtube.com/user/DatingFactoryChannel?feature=watch.
Follow us on Twitter https://twitter.com/datingfactory and Facebook https://www.facebook.com/pages/Dating-Factory/128016303899214?ref=ts&fref=ts to be always up to date with our releases.


Discounts and free tickets
We offer you a special treatment for September shows:
iDate Cologne – click on the link below to get 50 Euros off the conference rate:
http://idate2014.com//discount-cologe-2014-50.php?id=DatingFactory
The European Summit – click on the link below to register for free
http://www.theeuropeansummit.com/en/registration-affiliate
And as usual, drop me a line, hit me up on Skype or call me if you need my assistance.
I wish you all a fabulous summer!



August 1, 2014