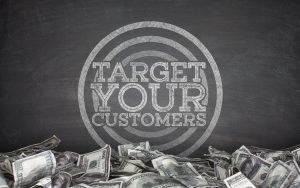 Securing success in any business begins with matching your product with the right audience. The same goes for the dating business.
Finding a unique niche requires securing a specific audience to market your dating site to. Being efficient and able to spend less money on higher quality leads is the ultimate key to success. This will enable you to know your audience better, and tailor fit your marketing strategy to reach them. This way you can set the key messages and identify the keywords of interest to your audience, but also set your campaigns with precision. Plus, you will see monetisation sooner.
Where to start?
That being said, one might start asking oneself about the possible niches to choose from, and start looking for what niches are out there. First things first, you'll need to do a bit of research! How specific you get depends on the size of the market you're targeting. Going global sounds OK from your perspective, but you need to consider those who are looking for matches. Are they willing to meet people who are matching their interests but are miles away?
You should always put yourself in the shoes of someone looking for a date online.
Online daters are usually people whom you are passing on the street, with all their shortcomings and amazing little worlds inside their minds and souls. Are they all looking for the same thing? Surely not, no matter what all of those romantic movies told us.
Playing safe or going all the way?
Try to set a couple of categories for your site such as love, date or a casual hookup. Are you marketing towards sugar daddies and angel babies? What type of common interest will you bring into the focus? Do you plan on being global, or country specific? Will you offer one or more languages?
Think about something unique to bring people into the site. Think about the current trends: it can be a great starting point. GOT fans, vampire lovers, Star Wars, or Bronies (adult fan club of My Little Pony).
Choose something close to you or something with which you are more familiar. It will make the targeting so much easier.
Just to give you an idea, we've tried to list some of the common or less common successful dating niches to think about:
DISABLED DATING
Dating, specifically online dating, can be tricky. Dating when you have a disability can make it significantly more challenging. Searching for an awesome date or a long-haul relationship is so much easier if one finds a great site for dating.
SENIORS
It may come as a surprise, but senior singles sometimes have a more vibrant love life than teenagers. It might be a great niche to start from, but there are many sub-niches to explore.
XL LOVE
Dating can be intimidating for large people, as they are often stuck on awful dates with someone who doesn't appreciate their beauty. With an online dating service, people can avoid misunderstandings and might engage in dating with more confidence.
GAMER DATING
"A place for geeks" might be a gold mine. They spend a lot of time online and are religiously devoted to their favourite games. They are typically somewhat introverted and are more open to meeting people online, rather than in the bar. Surely they are looking for a fellow soul, someone they can share their passion with or play side-by-side holding hands.
RELIGION
It goes without saying – religion is a defining aspect of many people's lives. Typically, religious people would limit their search for love only to those sharing the same beliefs. If there is a particularly popular religion in your surrounding, this might be the right niche for you.
MEETING COUPLES
Not everyone is willing to settle for only one person in a hookup. Use this and give people what they need!
SAME SHADE OF KINKY
Finding someone willing to play their special game might be tricky in real life. Therefore, people tend to search for such dates online. There is an endless goldmine of ideas for creating a niche-dating site if you are kinky enough.
NUDISTS
Nudism is a big part of someone's life. Sometimes it is so important for their identity that some of them decide to get married in nude. Help pair find like-minded souls.
DOG LOVERS
One of the oldest dating tricks in the book is to get a dog and go walking in the park. It is the easiest way to get into the chitty chatty mood with a fellow dog owner, or dog lover. Why not take this idea online and make dating web page out of it?
UNIFORM DATING
There is something oddly attractive about men and women in uniforms – such as a policeman, nurse, firefighter, or pilot. Additionally, people in uniforms tend to have odd working hours and they are looking for someone who can live with that and keep the relationship alive. Cash in on this niche!
ASTROLOGY DEVOTEES
Many people out there can't start their day without checking their personal horoscope. There are some people who avoid Aquarius by all means. They know their perfect sign and are more than willing to engage in dating someone born at a particular time of the year. Astrology dating might be a huge success.
Using the above list as a guide, start listing a couple of ideas that you have. Next dive into the research. What is the size of your target market? Who are your competitors, if any? Try to scale your business as much as possible so you can set your expectations. You don't need to settle for just one if you find more prospective areas. This might increase your chances of success, and revenue as well.
Now what? How do I start earning money?
Start by choosing your preferred traffic acquisition model for media buying. Whether you decide on CPM, CPC, Flat buys, PPL, PPS, or Rev-Share – you'll want to ensure that you stay ROI positive, no matter what business model you decide on. Also, keep in mind that if you choose a Rev-share through an online dating White Label Dating, you'll likely be looking at a 1 to 2 year yield.
Next, decide what type of marketing activities you will be focusing on at the beginning (those you are comfortable using). Set the budget you are willing to spend and revise it regularly.
Set some KPIs for your first three months and the first year. Plan to invest time into tracking and improving. Ideally this would be done daily, but at least once a week is necessary.
Dating Factory can address any niche you can imagine, can set up a web page in a matter of mere days. Our websites are both time and traffic tested – ensuring to convert your hard-earned visitors into paying members.