As we are entering summer in the North hemisphere, our Dating Factory news is getting hotter and hotter by the day. We are very proud to be sponsoring the iDate event in Los Angeles at the end of June, and have just got back from the Online Dating Summit gathering, buzzing with ideas and motivation to make your sites and our platform even better than before.
IMPORTANT: We are upgrading our hardware infrastructure this week: adding new servers and moving our main servers to a new hosting environment. This will require a one hour downtime on Thursday, June, 7 between 9 a.m. and 11 a.m. CET. Please turn off your marketing campaigns for these two hours, we apologize for any inconvenience caused.
Apart from the improved hardware infrastructure what else have we prepared for you this time?
Read on to get some details and links to useful resources for your marketing campaigns.
Cookies directive and your sites' compliance
You may or may not know this, but the EU Directive on cookies, which became law in the UK on the 26th May 2012, puts a new compliance requirement on website owners to inform and educate users about cookies the web-sites place in their browsers.
To make your sites compliant with the Directive we have created a special page that is called "Cookies" that explains to your web-site users about different types of cookies that are placed by web-sites and makes them aware of what cookies are, and what they do.

If you have a customized footer on the front page please make sure you add the Cookies page to your front page footer manually as it is important to display it when the user enters the site.
We have also made changes to Terms and Conditions to make sure that both members and visitors understand that cookies are necessary for the web-sites to function and had the instructions how to remove them if needed.
UK members have received the email notification about the T&Cs changes and Cookies as well as informational pop ups on the sites.
As the Czech Republic market is booming on Dating Factory platform and is growing by on average 15% every month we have decided to move things further and launch a very similar market – Slovakia.

Slovakian language is now available in your administration area – just add it via the Initial settings option!
If you have Czech sites consider adding Slovakian language to them, and if not – launch them both if you want to be a part of Dating Factory's Central European success story.
Google Penguin update on our Marketing blog
The new algorithm called Google Penguin was announced on April, 24. The update is aimed at decreasing search engine rankings of websites that violate Google's Webmaster Guidelines by using black-hat SEO techniques.
If you noticed that your sites had lost their rankings and it had happened after 24/04, it is likely that this is the new algorithm.
Template sites are the most likely to be affected especially if they are lacking unique design elements, unique texts and the content is not frequently updated.
Our Head of partner support Nick has written a great blog article about Google Penguin update and what you can expect from it. Click on the link below and read the full article to get to know what you should be doing right now if your sites were affected negatively by this Google algorithm change:
https://datingfactory.com/google-penguin-algorithm/
As you may have read on our Blog, Dating Factory is sponsoring the iDate show in LA on the 20th to 23rd of June. We are happy to take this opportunity to invite you all to meet our USA team. Our CEO Tanya Fathers will also be available to anyone who wants to discuss our cooperation on a one-to-one basis.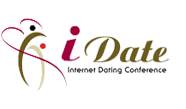 As a special offer for Dating Factory affiliates and partners, there is a free entry to the pre-conference day. We will be happy to see you at 2 p.m. on the 20th of June at the SLS hotel in Beverley Hills:
http://www.idate2012.com/agenda-la-2012.php
Read more about it in our Blog and please do book your place, as the Session is getting booked up very quickly!
https://datingfactory.com/meet-dating-factory-and-world-dating-partners-team-in-la-in-june/
Everybody loves surprises, so here is one for you from the Dating Factory design studio. We have launched a new niche and of course new templates for it. Now you have to guess what the niche is based on the templates screenshots below:

Those who guessed already – be the first to create sites on this niche and diversify your income. Those who still didn't – go to the admin area and start creating a new site on DF platform. You will find this new niche in the Adult dating section. 🙂
And of course as always we have updated the top performing niches with the new colorful and modern templates last month. Here are the new designs:
| | | |
| --- | --- | --- |
| General adult | Alternative | |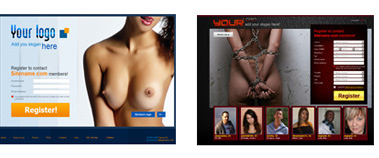 Update your sites' look or create more sites using our new templates, but don't forget to make them unique with changes and content to please angry Google's Penguin. 🙂
World Dating Partners updates summary
World Dating Partners development team has also been working very hard on updating the platform this spring, so if you login to your WDP account you will find:
Russian language – it is launched and is waiting for more sites to be created for Marriage niches
Updated registration page – it now contains new profiles feed relevant to your niche
Drop by and create a site or two on the new niches and start cross-selling to get extra revenue from your existing traffic!
We are constantly working on improving the mobile version of the sites, and will launch some cool mobile features his month as well as finalize reporting and mobile payment methods.
I have even more exciting news for you, and I am starting to prepare the flash newsletter for next week right now – please stay tuned and get Dating Factory updates by
…reading our marketing and company news on our Blog:
https://datingfactory.com/blog/
…taking part in the discussion on the partner Forum:
https://datingfactory.com/forum/
…using your administration area tools to their full potential using our Tutorials:
https://admin.datingfactory.com/contact

…following us on Twitter:
https://twitter.com/datingfactory

…joining our Facebook group:
http://www.facebook.com/group.php?gid=172005894013


…joining our LinkedIn group: http://www.linkedin.com/groups?home=&gid=2416698&trk=anet_ug_hm


…and keeping in touch on Google+: https://plus.google.com/107876291608517033848/posts
With the best wishes,

Lisa Moskotova
COO, Co-founder
Dating Factory