This is one of the most significant business advances in Dating Factory's history. Dating Factory is pleased to share news of its new development center in Sofia, Bulgaria.

The private label dating software company considered various locations for the opening of its new technical development center and selected Bulgaria because of the substantial pool of well-educated and qualified employees available in the country.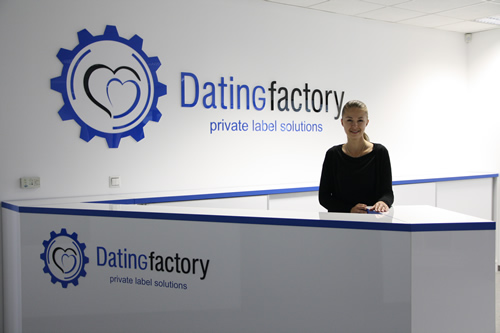 The new office is based in the center of Bulgaria's capital city and already houses an impressive team of web developers and designers that were relocated from Ukraine, as well as new team members who were recruited locally.
Truly International Private Label Dating
Lisa Moskotova, Co-Founder of Dating Factory, who will be managing the team in Sofia, said "Moving some of our operations into Bulgaria has opened up an opportunity to access a fresh talent pool. The standard of work being delivered by our new team is first rate and they are making a significant difference to what we are able to deliver for our dating partners.
We will continue to grow the team, firstly with the addition of new front end developers and UX designers."
Dating Factory is experiencing rapid growth as media partners and dating affiliates take a shine to private label dating opportunities. The company is further extending the team in Sofia to increase its development capacity and deliver improved services to its clients.
Sofia is home to a number of big name players in the tech scene including HP, SoundCloud and Experian, all of which have a presence in the city.
Dating Factory CEO, Tanya Fathers said: "This is the first technical development office we have opened within the European Union and we can see there will be a number of benefits to having such a resource within the EU. Operational stability and security being the most obvious, as well as benefiting from EU data protection regulations. The team there are off to a fantastic start and are already delivering a number of significant projects. Sofia is such a beautiful city with impressive office buildings against the backdrop of the Vitosha Mountain. We've been able to create a wonderful working environment that is sure to attract the very best local talent".
About Dating Factory
Dating Factory was established in 2009 by a team with extensive experience in both affiliate marketing and the online dating industry. Dating Factory has become the global leader in the provision of multi-lingual private label dating services. The company has seen significant levels of growth in the last 18 months and has a home base in Switzerland to oversee operations across Europe and USA, serving partners worldwide. The Dating Factory product is now offered in 22 languages, giving partners a real opportunity to build an international dating site portfolio. With many years of experience and vast knowledge in the dating industry, Dating Factory employs some of the very best people, working hard for partners and consumers alike.