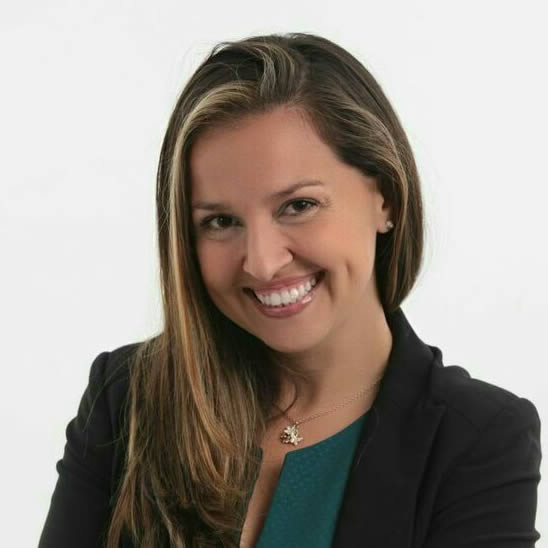 United Kingdom, Jan 5, 2015 — Affiliate marketing, branding and sales specialist Jenny Gonzalez has joined Dating Factory, an industry leader in creating Private Label Dating websites, as VP of Sales & Marketing in their global division, reporting directly to CEO Tanya Fathers.

Well regarded in many circles in the online dating industry, among executives and affiliates alike, Gonzalez will be instrumental in continuing company growth and expansion, as well as spearheading campaigns designed to increase profitability of partner deals and overall market share for the company. Through her unique combination of branding knowledge and experience, and a multitude of strategic relationships she's cultivated over the years, Gonzalez will be fully focused on increasing current white label dating partners' performance, strategic partnerships and international dating growth.
"With Jenny joining our team, we feel extremely confident that she will help take our partners' performance to the next level," states Fathers. She adds, "We have seen her approach and philosophy over the last few years and how it matches ours and have determined that she would be a perfect fit for our ever-growing team. She has truly emerged as a knowledgeable leader and I trust her to take over sales and marketing activities from me. This gives me more time to focus on managing massive company growth in this world of Internet dating."
Gonzalez commented saying, "Tanya and I have sat together on so many dating panels over the years, often with her covering white label and private label dating site creation and myself covering branding and affiliate marketing. I am thrilled to be joining the ranks with a company clearly at the forefront in the dating industry."
Having backgrounds in both the content and retail side of online businesses, reaching back to 2009, Gonzalez shifted gears in 2011 when she commenced work in a rapidly growing online dating industry with a focus on affiliate marketing and sales, and an emphasis on transparency and result driven communication.
Taking the Dating Factory philosophy of "Building YOUR brand, not ours" to greater heights comes with a challenge that Gonzalez proudly accepts, given the thousands of partners and private label dating sites currently in operations under the Dating Factory umbrella, and constantly growing. She states, "What does it mean to run a private label or white label dating website to a partner? The primary difference of promoting a brand versus being a standard affiliate white label is that branding comes with extra added value when discussing affiliate marketing. The additional incentive is that marketers will have something more substantial to stand behind with us. Now, more than ever in the growing online dating industry, name recognition is critical given all of the competition. The branding and marketing experience I'll be bringing to all of our partners coupled with our new extremely user friendly and responsive online dating sites and platform, will continue to distinguish Dating Factory as the ultimate leader in private label dating sites."
Additional updates to Dating Factory include a recent increase in personnel to their UK team, covering different areas of multilingual customer support, marketing, finance and IT, as well as additional training and courses offered to team members to expand their skill sets and qualifications.
Fathers adds, "2015 will be a big year for us, after experiencing a year of our largest growth since our inception including opening a fourth company office in Sofia, Bulgaria. In addition to adding on to our numerous trade show sponsorships, we are slated to create more promotional tools, more admin and reporting features, as well as a roll out of more niches on our newly launched and fully responsive dating platform, which has shown to work brilliantly across all devices and help our users build their online businesses."
Gonzalez joins Dating Factory from Love Revenue, where she spent the previous two years building and successfully growing the dating program from the ground up, to launching it in early 2013. Prior to that, she handled International Marketing for the Intermax Group, and headed up the European marketing division for Interactive Life Forms, having quickly established herself as a solid affiliate marketing manager and branding specialist.
When asked, Gonzalez says that she is always learning and is a firm believer in self-improvement, especially in a business climate where knowledge of trends and technology is essential. She is also a firm believer in creating and cultivating solid life-long relationships with business partners. "I'm passionate and driven in everything I do which I think shows in the results I achieve and hopefully in the people I work with," she adds.