New features express update from DatingFactory.com
In the run up to the December holidays, the DatingFactory.com team is working harder than ever to make your festive season happy, relaxing and full of the rewards you deserve.

Support DatingFactory.com with your vote!


Our nicest Christmas present this year is the exciting news that DatingFactory.com is among the finalists for iDate Awards 2010 for
the Best Dating Software Provider and Best Affiliate Program.
Please go to:
http://www.internetdatingconference.com/vote-miami-2010.php and vote for the companies that you think worked hard this year and deserve a reward.
One of the b2c websites on our platform www.datingbuddies.com also got nominated for the Best Dating Site Design. This award is for the dating site with the best looking web design, and highest usability score.
Other news this month:
1. DatingFactory.com successfully launched master account for selected partners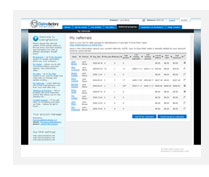 As promised, more news for our Italian partners. This month we launched www.datingfactory.it together with one of our partners, and is a huge success amongst Italian webmasters. First dating franchise model live – it does deserve a bottle of good champagne!
NOTE: you will only be able to see this site if your browser
language is set to Italian! Another good example of b2b opportunities we offer – www.whitelabeldatingsolutions.com includes partner's own b2b website on our platform plus a unique administrative console for managing referrals' accounts. (Basically we are white labeling our white label solution)
2. Easier cash-flow management – 14 days reserve and bi monthly payouts
Due to the excellent quality of traffic from our partners DatingFactory.com accounts department has reviewed the chargeback security requirements and is only keeping 14 days reserve to improve your cash-flow and provide you with a quick turnaround on marketing spend. Your money should work for you instead of sitting in our bank account! We will keep on paying bimonthly, as usual – for those partners who want to be paid on a different schedule, please let us know or change your settings in My Wallet in admin area.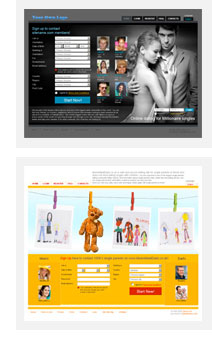 Check out our new designs and decide if your websites need fresh makeovers. Remember that with DatingFactory.com you can:
edit the front page
edit elements of the internal pages
edit all the macros (HTML code and all the texts in all the languages)
edit CSS files completely
design emails to send to your members
edit and add your own files, pages and folders
insert tracking codes including Google analytics
add banners – it's still not too late to sell Christmas gifts to your members and generate more revenue this year!
review your sites' statistics using our in-depth reporting facilities
send newsletters and promotions to your dating sites' members
If you are not sure how to do all this, contact your account manager and look out for the new tutorials that are coming out this month!
4. More money making opportunities
Unique SMS payment solution for partners sites on request. SMS activation of profiles that can be used for adult services with premium rates or used as a profile verification tool for targeted communities. Please contact your account manager for the full details if you want to use it for your websites.
5. Direct debit solution successful launch
Just a reminder that online direct debit transfer is live and you can start sending traffic from the UK, Germany, Austria and Holland where people prefer this way of paying online.
For your members
DatingFactory.com members or their friends have a unique opportunity to participate in an upcoming BBC THREE program with Helen Orton. Helen Orton Is currently working for the BBC on See Hear, a magazine program for the Deaf and hard of hearing and will bring up the challenges that people with disabilities may face when they use online dating. We are proud to say that Dating Factory is actively supporting people with disabilities worldwide.
SMS payments worldwide for monthly subscription for those who do not have or do not like using credit cards is going live within the next few days.
We have prepared some surprises and special offers for members and partners this Christmas – keep an eye out for our next newsletter!
As you can see it was a busy couple of months for the DatingFactory.com Team. And there is more to come, so watch this space – we will keep you posted!
Thank you for reading!
Best wishes,
DatingFactory.com Team