Hello successful webmasters!
Summer has come and it's the right time to upsell your hot traffic with Dating Factory!
Do you regularly do your homework and check how well your sites convert?

Serge Zhyrov

Partner Account
Manager Eastern Europe
& EU Others

(+44) 20 3290 2338
Take a look at your stats and see how they represent your members behaviour, your promotion campaigns effectiveness, your site strong and week points.
I always remind to analyze traffic performance with DF reports – https://admin.datingfactory.com/reports?type=Overview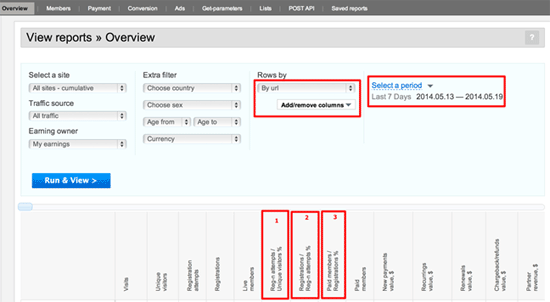 Break down your report by URL to see following key metrics that best describe your marketing and sites performance:
Registration attempts/Unique visitors % – the ratio of registration attempts to new unique visitors in %.
It gives you idea how well your marketing campaigns perform. It clearly describes quality of the traffic your're driving to that landing page. It depends on sources of traffic but it's very good to have it above 10%. Some partners work hard and enjoy 20-30% of unique visitors trying to register on their sites. That means their marketing is targeted and their traffic is focused on dating.
Registrations/Registration attempts % – ratio of completed registrations to registration attempts in %.
This one shows how many people actually confirm their activation emails and are able to use all site features, receive your newsletters, DF promotion and offers. Here you can see how engaging your landing page is and how easy registration process is set up. Good ratio is 75% and above. As mentioned in previous my newsletter the shorter registration form is the better!
Paid members/Registrations % – ratio of paid members to registrations in %. This describes quality of your members, size of member base on your site. Usually it takes a while for members to start converting. Member base should be big enough to ensure relevant level of member interaction and retention. So do not stop on first 100 registrations! Bring more members to your site and you see sales growing!
Also I'd like you to keep eye on the sources of your traffic – break down report by country to see if you buy dating traffic from Switzerland or Swaziland… I'll be surprised if you have many sales from the latter.

I'll be glad to send you some stats for the top performing niches and countries so you could aim your promotion on those markets.

Text & Meta Tags
One of the most important things you can do with your site is making it yours – customizing your dating site so it looks different. Search engines can't look at the site, but they do read the text. Text and also Meta tags are the best way to set your site apart from the rest.

AB Testing
Dating Factory does a lot of internal testing and we've noticed some interesting things. Having the models in the design looking at the join form seems to help, as does having a green join button or otherwise a different colored join button also helps with conversions. You can set up your own AB testing in our landing page section, and if you want to run any ideas by me please contact me.
I strongly recommend to subsribe to this site:
http://whichtestwon.com
They usually run very helpful tests in usability and site performance. For example this one:
http://whichtestwon.com/truvos-homepage-icon-test-results
That showed that image icons work much better than text links.

So this summer let's all keep on learning, working, analyzing, optimizing and earning more and more!
Yours sunshiningly,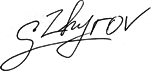 June 3, 2014