So today is officially my one year anniversary at Dating Factory! I want to thank you all for such a wonderful year, working with you all is such a pleasure….may there be many more years to come!

Sam Gilbert

Head of Partner
Account Management
UK, South Africa,
Australia and
New Zealand

(+44) 1278 588 347
(+44) 7904 552 503
(+61) 0280 064 256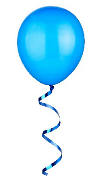 Last month I started talking about content and promised some more useful insights to how to get it right.
Do not make your content "slabby" as huge amounts of intimidating text will not get read.
Always out your most important information at the top of the page and graduate down to lesser important information. This will also help with SEO.
Use simple practices like BOLD text to draw attention.
If you are adding a link, always put it at the end of a sentence.
Do not front load your content, go straight into your actual information. Try not to use terms like "on this site" or "here you can".
Never have more than 6 bullet points
Get some new domains!
If you are thinking of getting some new domains, here is some coupons and promo codes to help you get them cheaper http://www.fatwallet.com/GoDaddy-coupons/
Of course, feel to email me and ask what niche is working best where at the minute.

Are you targeting Germany?
For any of you targeting the German market I would like to advise you to turn off the option of members paying by direct debit. If you need assistance with this, please feel free to ask. Doing this will help reduce your risk of chargebacks from your German sites.

Traffic Sources – $100 free with ClickPapa.com
Many of you are looking for new traffic sources, so here's one I can suggest.
We met guys from an Advertising Network named ClickPapa in Phoenix during last Phoenix Forum Dating Factory attended. Martin and Laszlo were kind enough to made a generous offer to all our partners.
Create your account on clickpapa.com, add Martin to your Skype: martin.clickpapa and tell him that you are Dating Factory partner and they'll add $100 to your account for free!

Great tool for localised sites in the UK
The Office for National Statistics recently released an interactive map allowing you to see the amount of singles in any area in the UK.
I think this is such a useful tool for anyone running (or thinking of starting) a localised site in the UK.
http://bit.ly/1fIziBB
In addition to this, having a localised site makes it easier for you to be more specific with your SEO and you can really take advantage of using the long tail on your PPC for example "dating blonde women in Cardiff"

New Top Level Domains
Great new TLD's are now available for the world of online dating. You can now get .singles TLD's for your sites and available for pre-registration is .love and .dating – hurry now before they all go!

Domains for Sale
Every month I get more and more of you contacting me with sites for sale and I have a huge list of some great domains waiting to be bought!
Here are a few that are up for grabs;
signdates.com and signdates.co.uk
fuckbuddywomen.co.uk and fuckbuddywomen.com
lesbimates.com
gayandavailable.com
londonsbestdating.co.uk
startdatng.me
autodaters.com
loadedsingles.com
swingrs.co.uk
hitch.xxx
Contact me for a full list.
For regular updates, tips and information follow me on Twitter @SamGilbert_DF



May 1, 2014