Greetings to you all!
Just a few days ago Dating Factory celebrated its 5th birthday, it was a proud accomplishment for our CEO's Tanya and Lisa and the whole team were there to celebrate from all corners of the world! I want to take the opportunity to thank you all everything too, because without all your work too we wouldn't be where we are – so thank you!

Sam Gilbert

Head of Partner
Account Management
UK, South Africa,
Australia and
New Zealand

(+44) 1278 588 347
(+44) 7904 552 503
(+61) 0280 064 256
5,000 EURO CASH BONUS GIVEAWAY!
You already heard that we are celebrating our 5th birthday. Sorry, we have already had the party, but we wanted to make sure you still had a chance to celebrate with us. So we are giving away 5,000 EUROS of cash bonuses to the Top 3 Partners with the BEST SALES DURING THE MONTH OF APRIL!
Now is the time to ramp up your marketing campaigns and optimise your sites to be in with a chance of scoring one of the 3 bonus prizes. The 3 prizes will be:
1st: 3,000 euros
2nd: 1,500 euros
3rd: 500 euros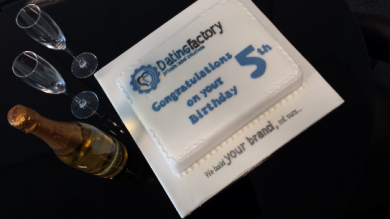 If you write for everyone – you write for no one!
Your content on your site is vital for SEO purposes and for users visiting your site. Over the next few newsletters I will be giving you key information on how to get it right. Did you know that 50% of usability issues is down to copy?! So let's start here…
People are restless and impatient online so you need to aim to get them where they want to be as quickly and easily as possible – implement our short registration form to encourage easy registration.
Remember the three main reasons for a user to be on your page:
Who are they?
Why are they there?
What is their goal?
Other thoughts to make;
Micro content is very important to encourage people to register – think carefully about your tagline
Google require quality content, if it is not there it will damage your ranking.
Never over complicate your page – use only one CTA button for example.
How does your user speak? Mimic wording on your site that you think the user would search for.
I may sound like a broken record saying this, but please do get in touch and let's get your sites optimised!


Promo Tools
Have a look at our great range of promo tools, from our new registration wizard to popups and our XML feed. One great tool we have is the Affiliate program where you can promote big brands and earn revenue from the embers you bring in. Speak to me for more details!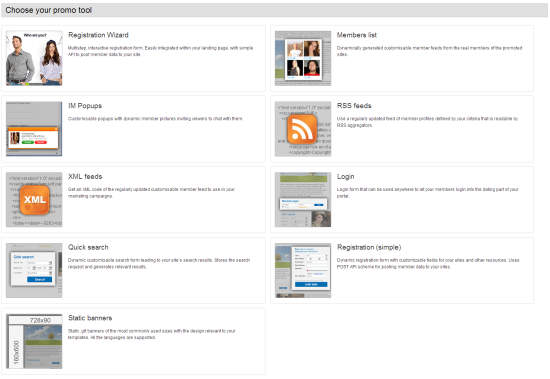 Domains for sale
Every month I get more and more of you contacting me with sites for sale and I have a huge list of some great domains waiting to be bought!
Here are a few that are up for grabs;
signdates.com and signdates.co.uk
fuckbuddywomen.co.uk and fuckbuddywomen.com
lesbimates.com
gayandavailable.com
londonsbestdating.co.uk
startdatng.me
autodaters.com
loadedsingles.com
swingrs.co.uk
hitch.xxx
Contact me for a full list;
For regular updates, tips and information follow me on Twitter @SamGilbert_DF



April 1, 2014