Welcome to my April Newsletter, this month I will be talking about "standing out in the crowd" our "Euro Cash Give away" and getting your visitors attention!

Nick Dovgopolyy

Senior Partner
Manager

(+44) 20 3239 3504
Stand out in the crowd!
As you know Dating Factory provides our partner with bunch of different templates for every niche market we have available. However, no matter how good our templates are, I always say that having custom look doubles your chances of getting more registered members.
The market is very competitive nowadays, that's why it is better to make your site looking genuine and attractive.
There are two great articles that were published some time ago at our marketing blog and those of you who haven't checked it out yet, take this advantage right now:
5,000 EURO CASH BONUS GIVEAWAY!
You may have already heard that we are celebrating our 5th birthday this month. Sorry, we have already had the party, but we wanted to make sure you still had a chance to celebrate with us. So we are giving away 5,000 EUROS of cash bonuses to the Top 3 Partners with the BEST SALES DURING THE MONTH OF APRIL!
Now is the time to ramp up your marketing campaigns and optimise your sites to be in with a chance of scoring one of the 3 bonus prizes. The 3 prizes will be:
1st: 3,000 euros
2nd: 1,500 euros
3rd: 500 euros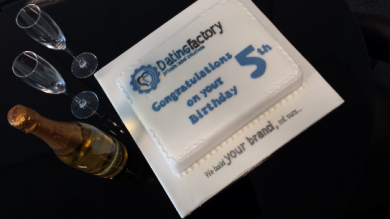 Attention!
Another important thing is to get your visitors attention. The more they stay on your site's landing page, the more chance is they will register.
Find out how to achieve this by reading the following article: https://datingfactory.com/make-visitors-stay-on-your-white-label-dating-site/
To make sure the changes you've made affect conversion rates positively, don't forget to keep an eye at your site's performance after the changes were published.

Have anything to discuss?
Please get in contact with me:
Nick Dovgopolyy
Senior Partner Manager
Skype: nick_datingfactory
Phone: +44 20 3239 3504
April 1, 2014