Hello and welcome to my April update!
This month we have prizes to give away, affiliate program, new products and more marketing tips! I hope you enjoy this article and have a great month ahead…

Yvette Fearon

Sale & Account

Manager USA

Tel: (+1) 888 274 1326
Mob: (+1) 626 297 8790
5,000 EURO CASH BONUS GIVEAWAY!
You may have already heard that we are celebrating our 5th birthday this month. Sorry, we have already had the party, but we wanted to make sure you still had a chance to celebrate with us. So we are giving away 5,000 EUROS of cash bonuses to the Top 3 Partners with the BEST SALES DURING THE MONTH OF APRIL!
Now is the time to ramp up your marketing campaigns and optimise your sites to be in with a chance of scoring one of the 3 bonus prizes. The 3 prizes will be:
1st: 3,000 euros
2nd: 1,500 euros
3rd: 500 euros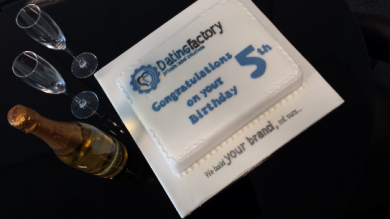 Affiliate program
Available to ALL Partners is our Affiliate program. Start promoting top affiliates and increase your revenue!
Get commission for every member sign up by promoting Top Affiliates all over the world. A quick and simple way to implement by logging into your dashboard and selecting Promote Top Brands and start building your cross-sell campaigns.
New Products
NEW Registration Wizard that takes your landing page to a whole new level of conversion! Beautiful attractive templates that also can be customizable to keep your members engaged and ready to sign up. Try it now for your traffic. Activate this Wizard now by logging into your dashboard and selecting Promo Tools!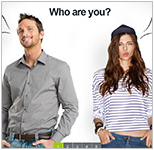 Multistep, interactive registration form. Easily integrated within your landing page, with simple API to post member data to your site.
Marketing Tips
Demonstrate your thought leadership and industry expertise by providing knowledge about your site and what makes it better than the standard dating site. Describe your niche in a form of a blog posts, industry reports and even short videos.
Be fully aware of the needs of your target audiences and tweak your messaging to reflect the interests of your visitors and leads. Take advantage of our newsletter tool on your dashboard. And lastly, constantly invest in your online presence and inbound marketing. Set the right expectations for yourself and invest the time.
Thank you for a Great March and Lets Spring Forward using all these New and Fantastic opportunities to increase your traffic and revenue!
Feel free to Skype or send an email if you need assistance or have a question.



April 1, 2014