Hi Dear Partners,
We have February 14 in 2 weeks and I would like to encourage you to grab that traffic and earn you some great Valentine gifts!

Serge Zhyrov

Partner Account
Manager Eastern Europe
& EU Others

(+44) 20 3290 2338
February is always a big month for dating in general, lots of lonely people looking to find love. Now is the time to start rolling out new sites for people in the lonely hearts club so you can get them signed up!
Upcoming events!
You can also register as an affiliate for FREE to go to The European Summit in Barcelona from March 5th till March 8th 2014. This will save you a huge 350 Euro at the door. This offer ends February 15th 2014!
http://www.theeuropeansummit.com/en/registration-affiliate
We keep your business legal and transparent.
I've been asked a question about the reasons we require your ID copy to perform payouts. I want to bring those reasons here for your attention. We are focused on running your online dating business for many successful and prosperous years.
So we are keen on following FINMA rules and regulations:
http://www.money-laundering.ch/gwg-due-diligence-obligation/identifying-the-contracting-party
It is a requirement by several other countries banking institutions as well as for commercial accounts which require us to "know our customers". The ID copy also serves as an age verification process due to us having some adult content and, in many countries the legality of having contracts with minors without their parents' consent.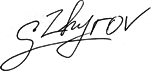 Feb 3, 2014