The sunnier and warmer it becomes in Europe the closer the Barcelona summits gets. We are setting off to sunny and hopefully warm Spanish coast today, and will be happy to meet up with those of you who are attending.
Don't miss the Dating Factory Opening Party in Barcelona – we look forward to seeing you at Shoko on March, 2 at 10 p.m until whenever, it promises to be a great party!

During February we kept updating our Marketing blog with useful articles to give you more insight into the cross-selling possibilities and added revenue streams. In the Company insider blog we have given you more information about online dating successes in many markets and showed you the new dating and niche dating templates we launched to help you stay ahead of the competition.
As usual we were working hard to release some cool new features for you and your sites' members – here are the first highlights, and more exciting developments will follow after the Barcelona events this month.
Welcome www.datingfactory.se – Dating Factory has officially launched in Sweden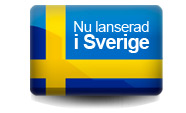 Dating Factory is happy to announce the newest addition to its family – the Swedish master network that is now available at www.datingfactory.se.
It was not only magically translated to Swedish in one week, but also offers partners from Sweden the chance to create free blogs on fast servers with unlimited storage to promote their dating business .
What is in it for our existing partners? Another marketing opportunity as Swedish market is experiencing the unprecedented growth in membership base and paid member conversion rates that in some niches are now averaging 14%. Don't miss out on the opportunity to add Sweden to your marketing portfolio and benefit from this fantastic trend!
Wait for it – Norwegian, Finnish and Danish languages are coming up soon! These are great markets that are promising really high conversions.
Our presentation at Online Dating Summit – join us for Q&A session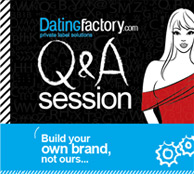 As many of you are coming to the Online Dating Summit this week, we booked a place and time for the Questions & Answers session with our partners and affiliates.
The Dating Factory team looks forward to seeing you on March, 4 at 12:00 noon at Private 1 room of the hotel Miramar where the Online Dating Summit is taking place.
This will be an interactive session where we will tell you more about further developments planned on our platform and will be happy to brainstorm ideas and answer all the questions you may have. Remember –we are partners in the true sense of the word, and your opinion always counts!
Join us for some fun at YNOT carting Gran Prix
Dating Factory are proud to sponsor the second YNOT carting Gran Prix in Barcelona this year. Our own team is team competing and we have great faith they will do well. Our team is composed of staff and partners, all flying the Dating Factory flag and we hope they will do as well in thrashing the competition as we are doing in our dating industry day jobs.
The race will take place between the Online Dating Summit and the European Summit on March, 5. So even f you are not racing yourself come and cheer for us (free drinks provided).

Just how much excitement can one deliver in one day? Barcelona has the most technically advanced track in the world, 500m asphalt track for perfect balance between grip and slip. This track has plenty of chicanes, the Indianapolis straightaway, Spa-Francorschamps descent, the Tunnel of Monaco, a refuelling area, fast, slow and technically demanding curves. So join us for some adrenaline and excitement, and of course a couple of beers between the two summits!
Our first March newsletter is coming to an end, but I promise that it is not the last one this month. We will prepare a report for you on the Barcelona events, and there are a couple more features that are being tested right now and will be released within the next two weeks.
A BIG surprise is waiting for you in Barcelona… actually, two surprises, but I don't want to spoil the effect, so we will have to keep quiet till after the show. 🙂 For those who cannot make it we will cover everything in our next newsletter in about two weeks' time.
See you very soon, and as always stay tuned by…
…making sure you read our marketing and company news at our Blog:
https://datingfactory.com/blog/
…taking part in the discussion on the partner Forum:
https://datingfactory.com/forum/
…using your administration area tools to their full potential using our Tutorials:
https://admin.datingfactory.com/contact

…following us on Twitter:
https://twitter.com/datingfactory


…joining our Facebook group:
http://www.facebook.com/group.php?gid=172005894013


…joining our LinkedIn group: http://www.linkedin.com/groups?home=&gid=2416698&trk=anet_ug_hm


…and keeping in touch on Google+: https://plus.google.com/107876291608517033848/posts
With the best wishes,

Lisa Moskotova
COO, Co-founder
Dating Factory