Hello I hope you are well!
This month I will be going through Google Penguin rankings, Get-parameters, New Top Level Domains, Special Offers as well as Trade Shows!
Enjoy and have a great month!

Cristiana Scolaro

Sales & Account
Manager EU

(+39) 335 7816 180
Effected by Penguin? Build quality links to regain rankings
I've recently attended E-marketing conference in Paris and SEO experts are still struggling with Penguin algorithm updates.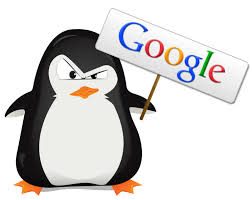 If your site ranking, from where you are sending traffic to your dating site, has been effected, make sure to use free tools you can find in the internet to analyse your backlinks, anchor text, check your domain authority, etc.
Periodically running analysis on your competitor links is also a good practice to understand what is the acceptable anchor text link ratio in your niche. Finally, it's seems that the latest trend is going back to the origin, stay focused on your target and don't think too much about search engines metrics.
Get-parameters
When you run advertising campaigns make sure 'Get-parameters' is turned on in your Report section. If it's not, please contact me up and I'll switch it on for you. This tool will save you a lot of time about understanding what keywords converts better for you.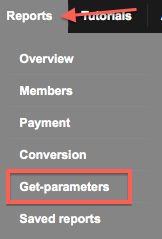 New Top Level Domains
Great new TLD's are now available for the world of online dating. You can now get .singles TLD's for your sites and available for pre-registration is .love and .dating – hurry now before they all go!

Special Offers
Special price will be offered to members for Labour Day/ May Day/ Cinco de Mayo. Please hit me up if you want to know in which areas these offers will be run.

Domain names and sites on sales
http://www.besomasbeso.com/
Please contact me if you would like to buy the above domain or advertise your domains for sale!

Latin American
I want to inform all Latin American partners that I took over your area a few weeks ago, so from now on I will be your point of contact at Dating Factory – I am looking forward to working with you all!

Shows
I'll be attending ICMA conference in Helsinki from the 21st to the 25th of May.
iDate LA – 5, 6 June 2014
We are proud to sponsor iDate LA 2014. Our Team will be attending the show you are welcome to meet us at our booth and have a chat with us. Take advantage of 50% off conference rate when using the link below to sign up:
http://idate2014.com//discount-la-2014-50.php?id=DatingFactory
If you have any topic you would like to see a video for, please just let me know so we can put it together for you.



May 1, 2014