Not surprisingly Google is the leading used search engine, and continues to grow in popularity every year. More than 80% of the USA internet surfers and about 90% of them in Europe use Google as their default search engine. This of course dictates the market for SEO articles and products being most of all adjusted to Google, but we should always remember that there other search engines out there.
Bing for example has approximately 10% of users all over the world using it right now – mostly because of the default settings in the Internet Explorer browsers. This number is increasing for the same reason.
Bing is a basic search engine that is easy to use for both users and webmasters. Submitting your site to Bing is extremely easy – it will take up to 10 minutes of your time and should increase your natural traffic by 10-15% if you worked on your SEO.
So what should you do to get that extra exposure?
1. Create a Webmaster Tools Account first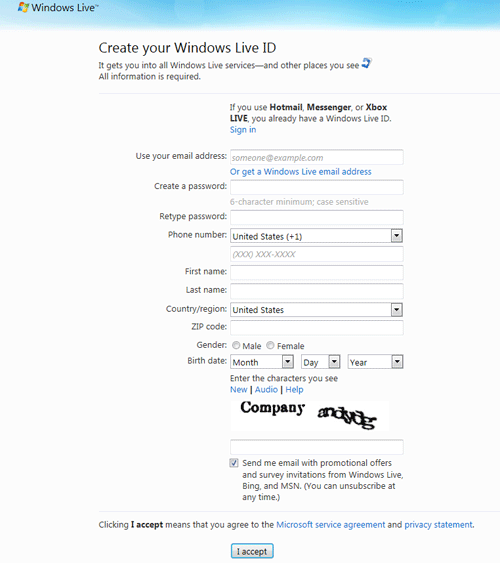 2. Enter the URL of the site you want to submit to Bing:
Don't forget to use your default site version (with or without www) when you are typing in the URL

3. Verify web-site ownership:
You will be given options to verify your site ownership. The easiest way is to select a verification meta tag option: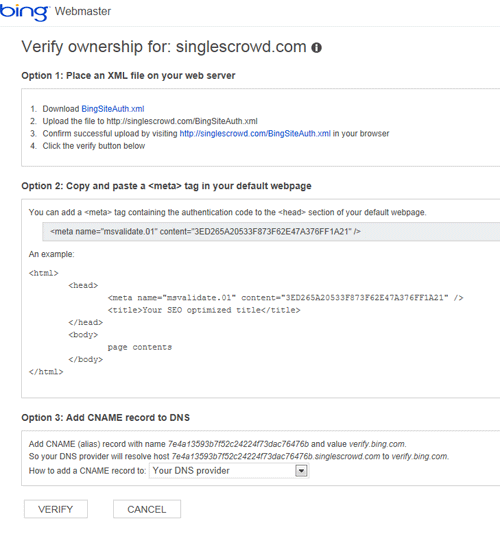 You just need to copy the meta tag and then add it into the front page of your site.
This is how to do it in the World Dating Partner admin:



This is for Dating Factory platform: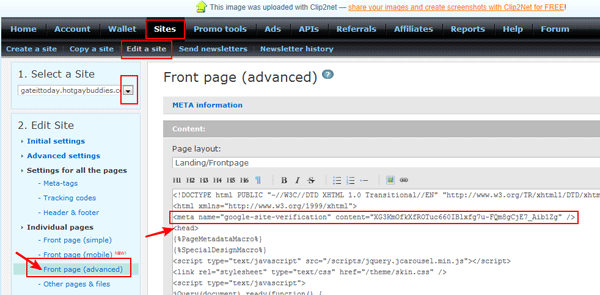 4. Add XML site map to Bing
After the site is verified you need to add the sitemap of your site to Bing. The URL you need to submit is:
http://yourdomainname/sitemap.xml
After this is done you will be notified in Bing Webmaster admin that your sitemap is accepted:


Now Bing crawlers will start visiting your site and get your site indexed in Bing.
Good luck with adding your site, and make sure you optimize your site before submitting it to search engines!