We're faster! 8% faster. We finalized a server upgrade last week. Why is this important? We know a faster user experience has a positive effect on conversions. Now we're running 8% faster and have more capacity to cope with your traffic, so please pump up your marketing campaigns. We're more than ready to handle your new traffic. Here's the rest of our news:
…and some more short updates that I will summarize at the end of this newsletter.
Dating Factory "hot summer" offer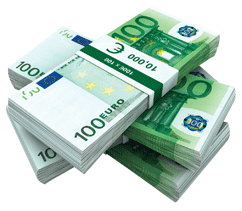 We're happy to announce the August offer on the Dating Factory platform with a serious cash bonus. Regardless of how much traffic you send to your dating sites now you can earn additional EUR 5,000 on your August commission payout.
How much can you increase your sales in August? We'll simply compare how much you've increased your new sales in August compared to the average amount of new sales during the last three months.
We'll pay out an extra EUR 5,000 cash bonus to the partner who increases sales the most in August compared to their May-June-July average. Good luck! The winner will be announced in our September newsletter.
Good luck and we will announce the winner in our September newsletter.
New mobile payment options – SMS and direct billing in Italy, Spain, France, Germany

We've been working to bring your mobile customers more payment options at the best possible rates. We've launched SMS and direct billing for mobile users in Italy, Spain, France and Germany together with CashLog mobile payment provider.
Now users of all the mobile networks in Italy, Spain, France and Germany can pay with their mobile phones. Good news! That's very good for your mobile conversions! After a few weeks of monitoring we're seeing very high payment success ratios and an increase of mobile subscriptions in these countries without decreasing the number of credit card subscriptions.
We will carry on working to improve the mobile user experience and we'll analyze web vs mobile statistics, and get you some insights in our next newsletter
Dating Factory at Internet Dating Conference (iDate) in Los Angeles
The iDate conference took place in Los Angeles last month, from June 20-22nd at the lovely SLS Hotel in Beverly Hills. Dating Factory was a Silver Sponsor for the event, and we were pleased to participate both as presenters and exhibitors. Our USA based partners had a chance to meet Tanya Fathers, Dating Factory's CEO, as well as our USA based team – Moreno Aguiari, Connor Young and Richard Buss.
Special thanks to those of you who attended our presentation on the 20th. It was an opportunity for us to talk in person about the unique advantages of our private label dating services and mobile white label platform, and to pass on some of our insights and experience to you. We have video clips from the presentation that will be made available shortly, so watch for updates – we will let you know when they are online.
The Dating Factory exhibit welcomed a steady stream of visitors throughout iDate, and we appreciated all of your kind comments and excellent questions. It was a pleasure to meet with our partners both present and future, and we look forward to our continued participation at future iDate conferences.
Your white label dating site VS other affiliate programs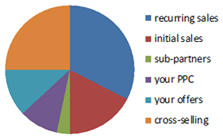 What is white labeling? How is it different from directing traffic to affiliate networks and brands? What do I get as a white label dating site owner? These are the questions we get on a daily basis, so we decided to answer them in a blog article.
Here's a sample. Have you ever thought about where your white label dating sites revenues come from? Look at the figure below to see where your money comes from typically.
Read the full article to learn more: https://datingfactory.com/benefits-of-true-white-labeling/
Turkish market launch and new high-growth opportunities
Turkey has 72 million citizens and offers a significant online dating business growth opportunity. There were 35 million internet users in Turkey (44% of the population) in December 2011 (Internet World Stats). Turkey came third in user engagement in Europe. Turkish users spend on 32.7 hours online per month on average (the UK is top with 35 hours) (comScore, October 2011)
The Turkish population is also quite young with over 50% below the age of 29, and the most represented age group on the internet are individuals 25 to 34 years old. Matrimonial services are popular in other Muslim countries throughout the world but traditional Internet dating services are growing fast now. This means that Internet dating has a lot of potential within the Turkish market in the traditional Internet dating format that we offer.
We also should not discount the Turkish diaspora across the world. Especially in Germany and across Europe. This also contributes to the Turkish dating market potential.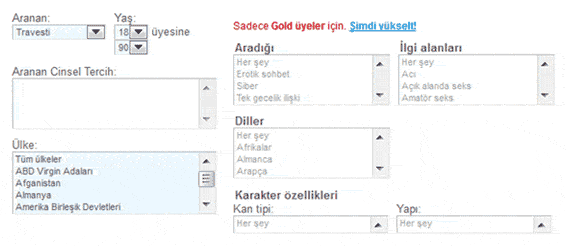 Turkish is the 18th language Dating Factory has launched. We are by far the most international white label dating platform in the world. Grab your chance now while the market is still growing and launch your new Turkish dating site.
PPC marketing and SEO: pros and cons of the two approaches
If you missed our new blog article last Friday, here is the link to our very fresh marketing article about PPC and SEO traffic and campaigns:
https://datingfactory.com/paid-vs-natural-traffic-pros-and-cons/
It is a great article for those who are not sure yet whether to invest into PPC marketing or concentrate on SEO and explains the difference and pros and cons of both promotional methods.
Also make sure you don't miss the article about using Google Analytics data for SEO and new mobile reports – read the full version here:
https://datingfactory.com/the-search-engine-optimization-seo-and-mobile-reports-in-google-analytics/
We'd also like to mention the new updated version of our white label Mobile solution that works even better on feature phones and even old phones with outdated browsers. We have also upgraded video formats throughout the platform so it is possible to play on site videos on any devices without plugins having to be installed.
We have also improved the CRM to users who are using non-recurring payment methods so they stay engaged with the sites and do not forget to renew their membership. Swiss users are now able to pay into the Swiss Post office bank accounts, which has increased conversion rates in Switzerland by a further 0.7%.
We are currently working on even more updates to continually improve conversions and end user interfaces and logic, and will be reporting on work in progress in the next. We're here for you! 🙂
Make sure you read our marketing and company news at our Blog:
https://datingfactory.com/blog/
Take part in the discussion on the partner Forum:
https://datingfactory.com/forum/
Use your administration area tools to their full potential using our Tutorials:
https://admin.datingfactory.com/contact

Follow us on Twitter:
https://twitter.com/datingfactory


Join our Facebook group:
http://www.facebook.com/group.php?gid=172005894013


Join our LinkedIn group: http://www.linkedin.com/groups?home=&gid=2416698&trk=anet_ug_hm


Stay in touch on Google+: https://plus.google.com/107876291608517033848/posts
Best wishes,

Lisa Moskotova
COO, Co-founder
Dating Factory