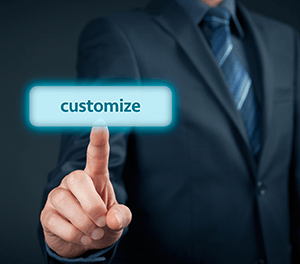 The world has experienced a huge economic change with the forming of the digital market and its rapid expansion. Ways to earn additional money seem endless, but you have to be clever and agile enough to recognize and seize great opportunities when they hit you. This implies being smart when building an online presence for yourself.
No doubt about it, the Internet has created mind-blowing business opportunities for us. Building a brand has never been easier, especially if you compare it to the exhausting process of putting a company to its feet in the pre-digital era. Not to mention the face of marketing will never be the same again, with all kinds of audiences you can reach in cyberspace. Launching a career is not as big of a hassle as it used to be but creativity is required in order to distinguish yourself from the competition.
To make it in the big world today, all you need is a simple Internet connection and an ambitious mind, determined to make the most of it.
Now, this doesn't mean surviving on the today's market is easy but it can be easier than you think, if you adopt two simple, complementary facts.
First, you need to realize that every door of opportunity the Internet has put in front of you is also encountered by millions of other users. This means you're not the only wise guy out there who figured out he can make money online or who had an epiphany about how having a website is practically a mandatory business ID card in the 21st century. Second, you have to understand that going an extra mile always counts and that the devil truly is in the details.
The biggest step towards increasing your business' visibility online comes down to establishing an eye-catching website that will give you a competitive advantage and build a strong and authentic image of your brand. The key to success?
Customization. Both in means of your site's structure and its visual elements.
Rising Above the Noise
According to Business Insider, there are over 644 million active websites, which implies both tons of content and high competition. Naturally, the level of competition varies; mainly depending on the industry in question, the geographical area, socio-economic factors, and the current trends.
No question about it, there is a great potential hidden behind owning a website. If your business is in the phase of early traction, a website is the most powerful tool for positioning your company on the market. If you're making your first steps on the journey of personal branding, a website can serve as your digital portfolio, i.e. as a public CV or a showcase of your accomplishments that anyone can explore.
Also, a website can be built around a specific topic and launched with having affiliate marketing in mind. Narrowing down the niche you operate in can make you a more successful affiliate marketer as it makes your website more relevant for your chosen target audience.
Having said that, we can all agree that webmasters need to figure out a way to stand out from the crowd.
But this time, we're not going to focus on the marketing hacks, nor content producing and distributing. Today, we'll put something else in the spotlight, something that's often neglected: the structure and the design of your website.
Understanding UX and the Power of Visual
The next time someone tells you content is more important than your website's design, give them a high-quality, truly engaging long-form article to read; written in Comic Sans font, where each letter is in a different screaming color, where there are no paragraphs, and the background is neon green.
Newsflash: design does matter and sometimes (we dare to say) – it can even outperform the content.
If you take a look at the findings of the Change Sciences, you will see how severely web design can impact people's decisions, which is particularly important for e-commerce businesses. Almost 4 out of 10 people fail to complete simple tasks on average websites, as they usually have too much stuff going on: the displayed text is too small, the navigation is too difficult, or there's too much clicking and scrolling. You'd be surprised how many websites are not that well organized or built with users in mind.
In addition, our attention span has become significantly smaller and we don't have the patience to stick around with a website that doesn't grab our attention. And you know how long it takes for a person to scan a certain web page and form an impression? Just 2.6 seconds, an eye-tracking study conducted by the Missouri University of Science and Technology says.
The key takeaway? Users want instant gratification and they won't linger on your website without a rock solid reason.
The Good, the Bad, and the Ugly of Website Templates
So, how do you create a website that's both functional and appealing to the eye?
The majority of websites rely on established conventions. It's safe. It works. It's what people are used to.
Webmasters tend to pick a solid template within their CMS of choice that resonates with their needs, or they choose a framework that has already been seen thousands of times before. The fact is, designers are usually lead by the if it ain't broken, don't fix it motto. They rarely love experimenting too much with the basic design structure as it can bring a significant risk of high bounce rate, mess up website's rankings, or simply seem too off-putting and confusing for visitors.
Every webmaster's goal is to drive as much intelligent traffic as possible, and work on increasing conversions, so most of the designers don't want to get caught up with reinventing the wheel.
If you choose this road of building a website, there are two main setbacks:
Saturation in the eyes of users

Duplicate designs
But let's dive in deeper to observe the problem from all angles.
Saturation elements are legit to use as users easily recognize their functionality. For example, there are already standardized patterns or symbols attached to the navigation menus that have proven to be the most logical in means of UX. We're all used to being redirected to home page after clicking on the company's logo, or seeing contact information in the footer of the homepage, or hovering with the mouse over drop menu to see the hidden categories.
Conventions work fine in this sense, as they are familiar to users and they help them explore the website through a clearly defined structure. Stability and familiarity are somethings that should be prioritized above aesthetics.
As for duplicate designs, it's bound to happen. We don't need to tell you that generic structure is the opposite from customized. Don't be surprised to see the same design you've chosen elsewhere on the web.
Frankly, simply selecting an existing template without tailoring it to your specific needs is not a very wise thing to do. Remember this: design is a powerful communicator of your brand's identity. Opting for an easier way (i.e. choosing existing template) limits your room of creating an emotional bond with your site visitors.
However, you don't have to be a slave to conventions nor should it be an obstacle to innovation.
The Power of Customization
There's nothing wrong with ready-to-use templates, but instead of using an entire pre-built solution, you should strive towards personalization.
Think of it as a cornerstone of your online home: it makes for a great foundation, but you need to build it up and personalize it, both for your own needs and for the needs of your audience. If your target group won't tap in, it all falls apart. This means that, when using a certain template, you need to adjust it to your preferences, minimize the clutter on your web page, and take good precaution so that the design stays in functionality of the content. The design should always adapt to your business, not the other way around.
You need to have in mind what the users want: the perfect level of interactivity, intuitive design, logical structure, and consumable content. That is where altering the HTML and CSS code steps in.
We all know HTML and CSS function unified to bring the most out of your website. They are like the Batman and Robin for your webpages: the HTML provides structure to your pages and CSS takes care of the layout (i.e. type, color, and size of the font, and all the other visual elements). Instead of accepting the default settings, you should customize your HTML and CSS code in order to bring the most out of your website.
You don't have to be a tech-savvy pro in order to experiment with codes. As a matter of fact, you can easily find completed codes written on the web and then edit them to get the exact structure or layout you're after.
For instance, within WordPress (one of the most popular CMS solutions out there), people love using custom CSS to make minor visual changes to the existing theme, just by adding a few lines of code in the CSS editor. When it comes to changing an HTML code of the existing theme, the code can also be altered in the Editor section of the WordPress Dashboard. Just some friendly advice: before editing your WordPress theme, create a child theme to prevent losing the original theme files.
If you're looking to create some major changes, however; take in mind the learning curve can be a bit steep if you never wrote a line of code ever before. Even though the process of changing the theme can be a bit overwhelming for newbies, there are support communities all across the web. In addition, you can always hire a professional. It's just important you know what message you want to send out with your design.
White Label Solutions: Here's How Dating Factory Does It
As you probably know, Dating Factory is a white label solution that enables you to build online dating websites, join the affiliate network, and start your own business. We have specialized in creating B2B white label solutions for the online dating industry. This means you can easily:
Create your own online dating website;

Choose brands you'll work with;

Run your affiliate marketing network
Niche dating templates allow you to create amazing websites that are built with a specific target audience in mind. The CMS is easy to use and provides you with customisable designs so you can easily create the exact website you want. You have full control of the content you publish and you are provided with online marketing tools, payment options you can edit, analytics package, customer support, etc.
These SEO-friendly template websites exist for those who wish to plunge into the world of affiliate marketing and online dating, but and are not experienced with IT. For the sake of customization, however; webmasters will have full access to HTML and CSS code through the administration interface. This way, personalization is easily achievable, with just a few lines of code.
The Final Takeaway
You cannot afford for your website to be overlooked in the sea of duplicates. Paying attention to details matters, as well as creating the exact website structure that matches your needs. The best way to reach the balance between what's generic (and proven to work), and your personal touch; a genuine reflection of your business. The power of design should never be underestimated, and neither should the power of personalization. In the end, authenticity goes a long way and nobody likes a copycat: stay original, both in means of your content production and the choice of design and web structure.