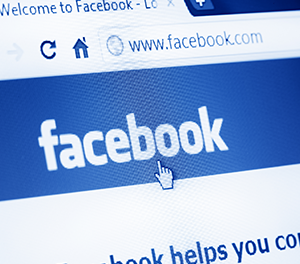 Believe it or not, but Facebook now generates over 2 billion monthly active users. This specific milestone, reached in June of 2017, has cemented the company at the very top of the world's top social application list, way above such powerful names as YouTube (1.5 billion), WeChat (889 million), and Twitter (328 million).
Facebook's growth story is a specific one. Even though Mark Zuckerberg didn't really invent the first social network ever, what he did with his brand and company during these last 13 years is truly remarkable.
If you watched the movie, and I'm willing to bet that you have – you have probably noticed that from the very first day he launched Facebook, Mark knew what needed to be done in order to obliterate his competition. Zuckerberg knew, better than anyone else on this planet, how to stimulate people to overshare their personal data and link everyone together.
Even though it is still being promoted as a social network that helps users from all corners of the globe connect and stay up to date with each other's lives, regardless how close or far they live apart, Facebook is really much more than that. With its 2.01 billion monthly and 1.15 billion mobile daily active users, Zuckerberg's product definitely earned its reputation as one of the biggest and most detailed marketing platforms in the world.
That's why, regardless of what you do or sell, it's imperative that you promote your business on Facebook.
Various researches say that Zuckerberg's product is used by 79 percent of American Internet users. Based on the total population, (not just internet users) 68 percent of U.S. adults (you know, your customers) use it. In Europe, the situation is a bit different, but it's still impressive. As multiple statistics claim, over 300 million people in EU alone are on Facebook.
Having all these numbers in mind, you can rest assured knowing that, regardless in which niche or market you operate, your clients/customers are SURELY on Facebook. The only thing you need to figure out is how to approach them and stimulate engagement.
That's why we at Dating Factory take this part of the job quite seriously. Optimizing your Facebook business pages for the right users is of great importance to anyone who is interested in making it big online.
In the following segments of this article, we're going to share some of the key things you should focus on when creating and promoting your Facebook business page.
1. Fill In Your Company Profile From A-Z
We know that this might seem a bit redundant, but neglecting these details could cost your business more than just a couple of users.
You might think no one really pays attention to things like business page's description, category, and similar information – but you're wrong. Investing a bit of time and effort to your business information and details can do wonders for your brand on Facebook. It can present you as a professional, authoritative, and trustworthy source, which is quite important if you're in this digital marketing game to win.
It doesn't really matter if you run a dating or a clothing company Facebook page. If you don't fill in all the boxes on your page and provide your customers with all the necessary details in a clear and concise manner, you could bring unnecessary complications to your marketing funnel and thus, cost your business a lot of valuable conversions.
When setting up your brand's page on Facebook, focus on selecting the right category that closely matches your business. This will help you clarify who you are, what you do, what sets you apart from the competition and what you sell, which will immediately have a positive effect on your overall page's engagement. These details will also get your business in front of your desired audience through a simple, internal Facebook search.
Make sure to match your username with your brand name. Also, if you're promoting your dating business on Facebook, it would be great if you could add your customer support phone numbers to your page, with specific available hours. Summarize what your business is about, share links to your other social channels and sites, and do your best to sum up your company's mission a.k.a. what you've set to achieve, in a single sentence.
2. Focus on the Right Keywords
Placing your targeted keywords in the most important, strategic sections of your Facebook page is a crucial part of your optimization process. First and foremost, you need to optimize your URL, page title, and "About Us" section, because these are the most visible parts of your page. They are the ones that will appear in a search.
Having that in mind, it's of great importance that you remember to match your page name with the title tag and short description, however; it's not advisable to over-optimize your page. Go for what will seem natural to your users and always focus on the context of your actions.
3. Work on Your Page's Overall Design and the Visuals Related to Your Business
Visual representation should play a crucial part of your online marketing strategy. Especially on Facebook. Profile and cover photos have a high level of visibility on this social media site, which only underlines their importance. Making sure that your profile and cover photos are presented in high-resolution, visually appealing and in-sync with your brand's style is something that has significant influence on how your targeted audience feels about your business on social media.
Just look at FIBA's page. Their page looks amazing. Apart from distributing smart, visually engaging content, they've also made terrific use out of Facebook's new video cover page option. This is a great example of how you run a brand page on this network.
Rather than just simply uploading random stock photos, you should really focus on backing up your visuals with powerful messages that speak volumes about your brand and business. Draw extra attention to your current campaigns or services by promoting them with powerful images. The color choices and overall aesthetics play a crucial role. If you align them with your brand colors, your images will make your page even more appealing and professional.
Make sure your images look good on desktop and mobile as well. Keep in mind that your cover photo will display at 828 x 315 pixels on desktop computers and at 640 x 360 pixels on smartphones. Profile photos display at 160 x 160 pixels on desktop computers, and 128 x 128 pixels on smartphones.
To get more engagement and ROI out of your cover photo, try reinforcing them with cool captions. Include a killer copy with a link, related to your current campaign. Do your best to direct users to your website and provide them with enough reasons to browse through your proposals.
If you, for example, run a page for a dating site that focuses on a specific geo-location, make sure to back your page and posts with images that include some of the top, most-recognizable landmarks for that specific region.
4. The Rule of Publishing
Another thing you should keep in mind is that activity counts on Facebook. The "do it once and do it right" approach doesn't apply here. You need to constantly bring new value to your page and entertain your targeted audiences.
It's true, nobody likes a spammer but people also don't really see any value in inactive business pages.
Moderation is key here.
You don't want to overdo it, but you also don't want to run a ghost ship.
Be smart, be tactical, and make sure that your posts are relevant to your audience. Rotate your images, update your page, come up with smart ways on how to repurpose and refurbish your visuals and content – and you'll see your business and brand blossom on this social media site.
5. Add the RIGHT CTA (Call to Action) Buttons to the RIGHT Page
If you have ever browsed through a popular company page on Facebook, you have probably noticed some CTAs. And not just any CTAs – those that are really relevant to that business.
Facebook offers its users a lot of options here. You can include a Book Now, Call Now, Contact Us, Send Message, Use App, Play Game, Shop Now, Sign Up, Watch Video, Send Email, Learn More, and Request Appointment CTA to your page. The trick here is to add the most relevant one for your specific purposes.
Call to actions play a crucial role for your business on this social media site. They're the ones that actually tell your users what kind of action they need to complete, in order to get what they want. That's why they shouldn't be taken lightly. You need to make sure that you have chosen a CTA that best fits your campaigns. For example, if you're promoting a dental practice, it wouldn't be really smart for you to add a "Send Email" call to action to your Facebook page. The only thing you would do with this CTA is add another unnecessary step for the users. The "Request Appointment'' CTA is your best option here. Same goes for dating. You cannot really expect to add a "Play Game" call to action, if you don't offer any games for users to play.
Also, consider pairing your CTA and cover photo. If you match the messaging on your profile with a desired action, you could win big here. Imagine offering a discount on your cover photo and pairing it with a "Sign Up" CTA – perfection, right?
6. The Messenger App
Recently, Facebook officially launched Messenger for Business, allowing users to chat with page owners like you chat with friends. Naturally this new, personal, real-time conversation option has completely changed the game forever; making it necessary for businesses to think about one-on-one conversations with their customers from a whole different perspective.
Enabling messages on your page is something that you need to do ASAP. Apart from that, you need to really dig deep through the settings options and adjust response time and instant replies, if you don't want Facebook to display that you're a business that ignores its customers. When your business is closed, you can set your messaging status to "Away", so it doesn't reflect your response time stats. Remember to set instant replies to frequently asked questions, so you can eliminate all the clutter from your page, without much hassle.
Final Thoughts
This sums up the most important optimization things you need to take care for your Facebook page. Even though these things aren't really complicated, all the details mentioned in this article can have a huge impact on how your users see and feel about your presence on this social network. Make sure that you don't miss any of the steps of this process and fall victim to trivial errors.