Your Success is Our Success!
Great New Templates to help you create dating sites that fit your Niche! Our New Templates are designed with todays ever changing site trends to minimize bounce rates and increase conversions.

Start generating traffic and conversions right away after registration.
Yvette Fearon

Sale & Account
Manager USA

Tel: (+1) 888 274 1326
Mob: (+1) 626 297 8790
Based on multiple research and tests we are glad to offer you new templates for most of the principal niches. You can start creating your sites by logging into your dashboard in Sites-Edit sites-Initial settings section of your DF admin for your existing sites or choose them while creating new sites
here https://admin.datingfactory.com/registersite: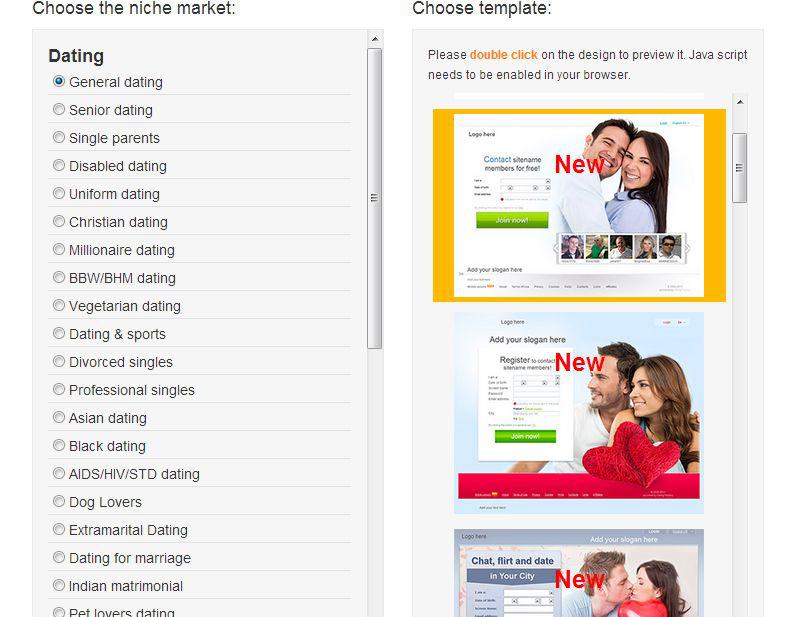 Making the most of members for you…
Launched this week is a new feature enabling us to try and get you more revenue out of members visiting your sites! Statistics prove that a user who registers as a free member on your site will pay within the first three days in most cases, so we have put in place a new system to cross register the members who don't pay to try and get the most out of them and increase your revenue.
So, here's how it works. After five days we will offer the member the possibility to use an affiliated site without having to register again. If the member chooses to take up a paid membership you will receive a revenue share of 50% for the initial payment and 40% on any recurring or renewal payments.
You can track all cross registered payments in your "Reports" section in your admin. Chose the filter "Traffic Source" then "Traffic as an affiliate" and in filter "Rows by" choose "By campaign". This will show all your affiliate campaigns, you will know the sales from this feature as they will be named "System cross-selling campaign" followed by the niche.
A new look for our affiliate program
We have given our affiliate program a facelift! It's now much simpler to use, you can see the available sites by country or by niche with a preview of each site in the program.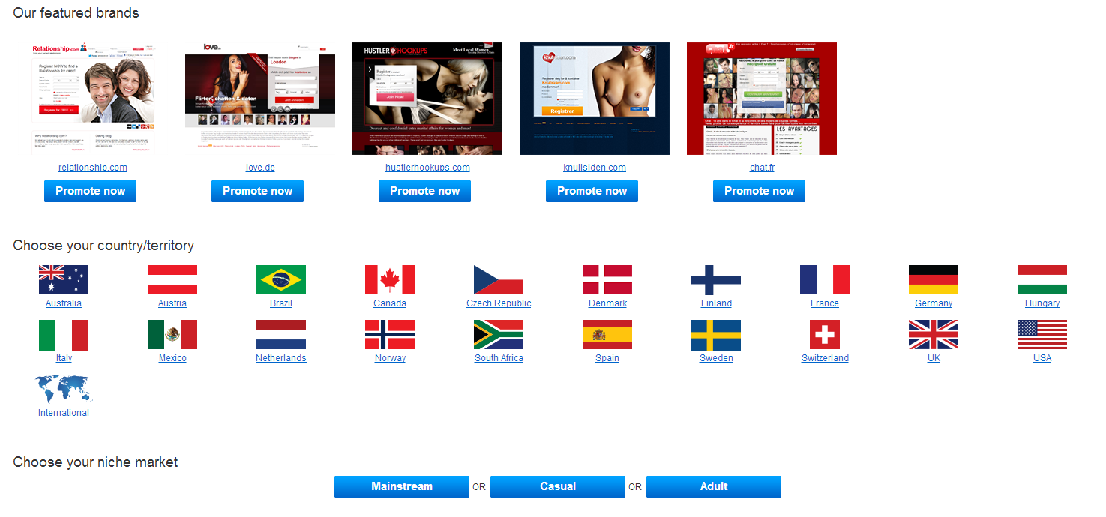 Nothing has changed in the reporting section, we just gave it a new, fresh and better look that is much more user friendly. For information on the Affiliate program if you have not yet used the feature, feel free to contact me about it.
Think Global! Act Local!
We continuously think out of the box to deliver better localized B2B and B2C products that help your online dating business. From templates, promo tools and payment solutions we know and understand the importance of giving members a local product.
Offering a service that gives them the peace of mind and environment where they can enjoy their experience and come back again and again. Customize your landing pages to reach your own audience: use their words on your site slogan, use proper images, tell stories they can find themselves in.
Here is a great local US site www.AdPost.com that generates thousands of traffic. Post your site Ads in their personals for FREE and watch your traffic and conversions soar!!
iDate Awards 2014: You still have some time to VOTE for US!!
Many thanks for nominating us for iDate awards 2014. We're in 2 nominations:
– Best Dating Software & SAAS Provider
– Most Innovative Company