September brings autumn into our calendar and recollections of our school years to our hearts. Is there anything better than learning new things around you? Sooner or later we all come to the conclusion that the only proven way to reach our goals is to learn. The need to learn is never ending, this little fact you might not want to share with your children until they have finished primary school.
Marketing Blog this week: Google Alerts
Getting proper promotional tools is probably the most important thing for successful marketing. This week's marketing article focuses on Google alerts – the simplest way to get regular updates on what is happening in all of your areas of your interest. Have a look at how others use Google alerts and we are sure you will have this tool added into your tools box very soon. Read more…
Get to Know a Few of Our Best Affiliates
Today we start a new tradition – every week we will acquaint you with one of our good friends that we have been working with for a long time. They all entered the online dating business with very different backgrounds, experience and goals. Today… Steven John Bolton – a very skilled and experienced Dating Factory Affiliate whose advice and opinion we trust by 100%.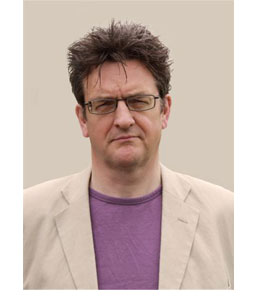 Steven John Bolton, a happy father of 5 kids advises to stay patient and focused with your on-line business:
Who are you? Where are you from? What do you do in life?

I am a father of 5, one boy, four girls. I am from Cheshire in England, and support Manchester United. I am a retail logistics specialist, working as a self-employed consultant to help internet retailers deliver parcels and manage returns.

When did you start working in the on-line dating industry?

I started around three years ago, setting up my first sites for UK based adult contacts, and my first two general sites, later the number of sites increased greatly.

Can you remember what you spent your first cheque on?

My first dating site income was very satisfying – I reinvested it in more Google PPC!

What are your favorite promotional methods?

My favourite promotional methods are Google PPC, which has worked by far the best for me, and emailing my existing members to cross -sell other sites, either my own or others through affiliate links.

Can you tell us your words of wisdom for newbie's?

Be patient, focus on what works, be brutal about what doesn't work and stop doing it, no matter how much you believe it should work, if the method doesn't work, then it isn't right for your target customers so move on.
European events: next week focus is Cologne, Germany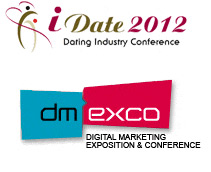 The Dating Factory team is really busy next week by attending the events for the online dating and entertainment industry business. The exciting trip starts in Cologne on September 9 with the Idate Cologne. Tanya Fathers, Dating Factory CEO, will update you about the European dating software trends.
Then on September 12th our team will stay in Cologne to attend dmexco exhibition where we hope to learn a lot from this event to further improve the Dating Factory platform and share our marketing knowledge with you to help you grow your dating sites and revenues.
We will keep you posted on all the remarkable events that will happen next week!
Make sure you read our marketing and company news at our Blog:
https://datingfactory.com/blog/
Take part in the discussion on the partner Forum:
https://datingfactory.com/forum/
Use your administration area tools to their full potential using our Tutorials:
https://admin.datingfactory.com/contact

Follow us on Twitter:
https://twitter.com/datingfactory


Join our Facebook group:
http://www.facebook.com/group.php?gid=172005894013


Join our LinkedIn group: http://www.linkedin.com/groups?home=&gid=2416698&trk=anet_ug_hm


Stay in touch on Google+: https://plus.google.com/107876291608517033848/posts
Best wishes,

Lisa Moskotova
COO, Co-founder
Dating Factory