Agile Wings (Parent company of Dating Factory), an international business incubator for the marketing and dating technology sectors, has expanded its portfolio with the acquisition of Love Systems Inc.

Founded in 2006, Love Systems is a US based company serving an international community dedicated to self-improvement. The company offers a range of dating and lifestyle products and services, using eBooks, video courses and live training, tailored to single professional men over the age of 25.
Sam Van Campenhout, CMO of Agile Wings, will manage the acquisition and Derek Comeau, one of Love Systems' top instructors, will oversee daily operations. With the investment and support from Agile Wings, Derek will aim to take Love Systems to the next level.
Sam Van Campenhout commented: "Love Systems is a great acquisition for Agile Wings. Love Systems is a growing business and with the support and shared knowledge of Agile Wings, we are certain that we can help the company become one of the world's most successful self-improvement institutions. We're delighted to welcome everyone at Love Systems to the team and are thankful to the previous owner Nick Savoy, for the success he's already brought the company." "We're in the business of changing lives," explains Derek Comeau. "The expertise and resources that Agile Wings provides will allow us to expand to a global scale."
The acquisition follows the purchase of white label dating company Dating Factory in September 2015, and will greatly add to the Agile Wings portfolio.
About Agile Wings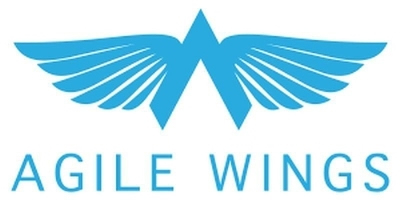 Agile Wings is specialist strategic internet investor and incubator. In the last few years, it has seen a tremendous growth by applying its expertise to a variety of online businesses. For more information please visit www.agilewings.com
About Love Systems


Founded in 2006, Love Systems has built a following that has made it one of the world's largest dating coaching companies and an authoritative source of dating advice for men around the world. The company offers a range of dating products and services, focusing on single professional men over 25. Their eBooks, video courses and live training have been commended for their practical, effective and common sense teaching that helps men improve their dating life naturally.
Love Systems is also well known for its annual "Super Conference" in Las Vegas which takes place this year on August 18­24. For more information please visit www.lovesystems.com