Hi Dear friends,
Dating Factory celebrates its 5th Anniversary and on this special occasion I would like to thank you all for helping us getting that far! I am sure that next 5 years will bring us all great victories!

Serge Zhyrov

Partner Account
Manager Eastern Europe
& EU Others

(+44) 20 3290 2338
We keep on rolling out new features and technologies for you to earn as much as possible with your traffic. We are constantly performing tests and are now optimizing registration forms all over the platform – this will get conversion rates from unique visitors to live members higher.
5,000 EURO CASH BONUS GIVEAWAY!
You may have already heard that we are celebrating our 5th birthday this month. Sorry, we have already had the party, but we wanted to make sure you still had a chance to celebrate with us. So we are giving away 5,000 EUROS of cash bonuses to the Top 3 Partners with the BEST SALES DURING THE MONTH OF APRIL!
Now is the time to ramp up your marketing campaigns and optimise your sites to be in with a chance of scoring one of the 3 bonus prizes. The 3 prizes will be:
1st: 3,000 euros
2nd: 1,500 euros
3rd: 500 euros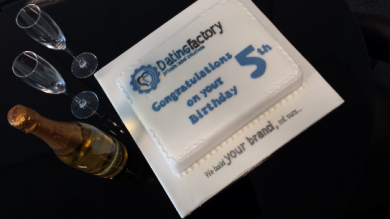 A/B testing
From your side you can also run A/B tests on separate landing pages with separate tracking codes to compare performance and find best solutions, site elements and content for your particular audience. Test, analyze, optimize your landings and raise ROI of your marketing campaigns.
Here are some interesting info graphics about testing, marketing and its importance:
http://www2.smartbear.com/outbound-alertsite-mktg-infog-wtw.html
Targeted traffic
Driving more targeted traffic is the best strategy to increase your monthly revenue.
However it's very important to retain live members and make them pay on regular basis.
Sharing dating tips, testimonial, and research reports. Having as much unique content as possible – will keep members of your sites engaged and loyal. Something interactive like this would be great:
http://www.onlinepersonalswatch.com/news/2014/03/the-formula-for-lasting-love.html
Or another similar article: http://www.theguardian.com/lifeandstyle/2014/mar/18/online-dating-10-rules-partner-profile
Setting up a Blog
You can set up a blog on third-party platform – https://datingfactory.com/seo-basics-blogger-settings/ with any blog update you'll have a great and noteworthy reason to contact members of your site with newsletters.
Drive more traffic, optimize your landings and marketing, keep your members engaged and cross-sell them between your sites! And enjoy your payouts of course!
Feel free to drop me a line if you want any help.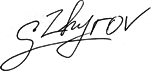 Yours warmly,
Mar 3, 2014