Summer is on it's way!
Dating Factory has always celebrated holidays such as Valentine's Day and given discounts across all sites. This has turned out to be great and helped conversions.

Richard Buss

Partner Account
Manager
USA & Canada

(+1) 916 270 2122
This summer we'll be expanding this program to include US holidays such as Mother's Day, Father's Day, 4th of July, Labor Day… And the list goes on.
If you want to know more details email me and I'll let you know which days we plan specials so you can run campaigns at the same time.
5,000 EURO CASH BONUS GIVEAWAY!
You may have already heard that we are celebrating our 5th birthday this month. Sorry, we have already had the party, but we wanted to make sure you still had a chance to celebrate with us. So we are giving away 5,000 EUROS of cash bonuses to the Top 3 Partners with the BEST SALES DURING THE MONTH OF APRIL!
Now is the time to ramp up your marketing campaigns and optimise your sites to be in with a chance of scoring one of the 3 bonus prizes. The 3 prizes will be:
1st: 3,000 euros
2nd: 1,500 euros
3rd: 500 euros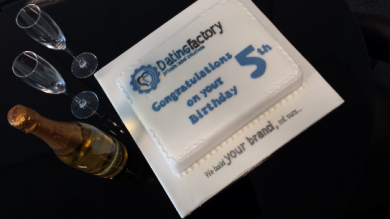 Busy busy busy!
This year is going to be a very busy year for me and I will be on the road a lot. This summer I will be in New Orleans, Montreal, and Prague if anyone is interested in meeting up. Also, I am in the Sacramento / San Francisco area of California, and if anyone wants to meet up with me locally let me know. The best way to reach me is always by email, richard@datingfactory.com.
Registration Wizard
We have a new registration wizard that can make some very interesting registration pages. Instead of having a registration form on a landing page, the registration wizard has a fun little question form with such questions as "are you a man or a woman" and then "are you looking for a man and a woman". This should make it more fun to sign up and should help with conversions.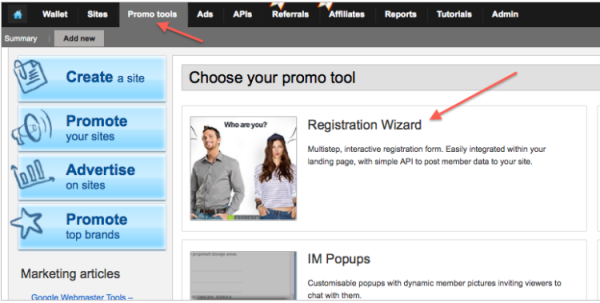 Video tutorials
Over the past year I have been working on video tutorials and uploading them to YouTube. These cover simple subjects and also some advanced editing issues as well. Check them out at https://www.youtube.com/user/DatingFactoryChannel?linkId=4.
If you want anything on a certain subject let me know and I'll see if it's a good fit!




April 2, 2014