Do you want your members to renew their subscription just as much as you want new registrations? You should do! Give them a reason to keep on coming back – make your site into a community.
Create internal pages to your dating site with content relevant to your niche and advertise them with newsletters. For example, you could have a vegetarian dating website with additional pages containing vegetarian recipes on; or if you had a disabled dating website, you could have an events page and then send the members a newsletter to tell them about it.
If you want to have a blog as part of your site, you'll need to set up a blog on a separate blogging site and advertise it to your members through your newsletter. Blogs are fantastic ways to keep your members up to date and more interaction means more revenue.
Tips on writing a newsletter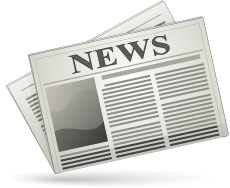 Keep your content relevant to your audience and keep it interesting.
With our newsletter facilities, you can send specific newsletters to specific groups; keep this in mind if your newsletter might not interest all of your members.
Perfect spelling, punctuation and grammar is vital – you can quickly lose a customer's confidence in your business with poor spelling etc.
Make a catchy subject title. Don't allow it to look like spam. Your members will decide whether or not to read your email based on the subject title.
Be concise with your newsletter, people want to be able to read it quickly – so keep them interested.
Avoid jargon. Keep it simple, quick and easy to read for maximum effect.
To learn how to create additional pages click on the link below:
https://admin.datingfactory.com/tutorials/editsite/Working_with_other_pages_and_files.pdf
To learn how to send newsletters to your members, click on the link below:
https://admin.datingfactory.com/tutorials/marketing/Sending_newsletters_to_members.pdf