Here at Dating Factory, we have a range of tools for you to use when advertising your dating site. Here are five of our tools for you to have a look at.
IM popups
This is one of our more popular promotional tools. This simulates incoming messages using six different IM templates. It's a very visually attractive tool, regardless of the dating niche. It's brilliant for attracting the new members to your dating site or increasing registration rate on your existing dating landing pages.
Here are a few examples of using this tool on some of our partners' sites:


Remote registration forms and members lists
This is a fantastic tool for cross selling or advertising your dating site on another site already containing information that would be of interest to your dating niche.
Here's an example:
Say you already own the site http://www.nudistescapes.com/ where you post some articles or events information for the visitors; you can create a subdomain of this site that might have a domain name such as http://meet.nudistescapes.com/, which would be your dating site.
On the site http://www.nudistescapes.com/ you could use the promo tools to show a remote registration form (1), remote login form (2) and the member list (3) to attract the traffic from http://www.nudistescapes.com/ to your new dating site http://meet.nudistescapes.com/.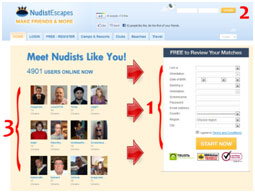 Here is an alternative example using the same tools, but with the dating site http://knullis.com/
This partner decided to shut down one of the biggest adult forums in Sweden and rebuild it using Dating Factory.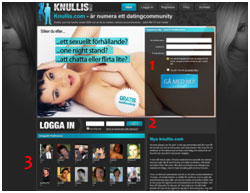 Here you can see a simplified registration form (1) (with our platform it is possible to limit the fields in the registration form and then the member can answer the questions when they are logged in), remote login form (2) and the members list (3).
Social Media
Here's an example of promoting the dating site using a Facebook group:
https://www.facebook.com/escapesonline has an attractive design, it's not cluttered and it has pictures that are in line with the dating site's design. It's quite well established on Facebook and most importantly, the group includes a remote quick search form allowing people easy access to the site.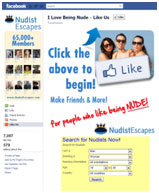 RSS and XML feeds
These tools can be used externally for building APIs, search engines, promotional sites and blogs with user generated dynamic content. They are using the same idea but are created in a different format. This type of marketing requires some technical knowledge, but it pays to use these tools.
Here's an example of using XML and RSS feeds:
http://hardsexxo.com/prova.php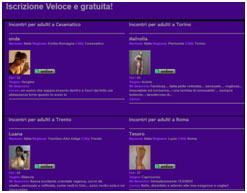 Static banners
This is the simplest tool to use. Static banners can be used to promote your site on other websites, or websites of your business partners and also to cross-promote your sites.
Using the admin area on Dating Factory's website, you can generate a code in the 'Promo tools' – 'Static banners' section. Pass the code onto the site administrator that you are advertising with. If you are the site administrator, then just place the banner code within the source code of the page.
We have dating banners available in all 15 languages and all dating niches that our private label platform supports, so you can design the advert to meet your site's needs.
Here are a few examples of the banners we can provide; they can be customized to fit your dating site's design, so please ask your account manager for the source file.