Hi Partners!
Hope the start of the New Year has brought in positive results and some excitement for the Future!
Below is just a taste of Fantastic new benefits that will be coming your way!

Yvette Fearon

Sale & Account
Manager USA

Tel: (+1) 888 274 1326
Mob: (+1) 626 297 8790
February Promotions that can increase sales up to 25%! Start promoting!
Your trial members will receive emails giving them the opportunity to meet and chat with members at 14% off Gold / 50% off VIP as well as pop ups that will encourage conversions.
FREE communication Sunday Feb 9th! So let them know that they can contact that special someone.
Marketing Tips!! Site Optimization Template
As you know Search Engine optimization is really very important. Search engines are getting so good and you need to work with them to always stay on top of your game.
First of all add your keywords in our meta tags sections go to
Sites > Edit > Meta Tags > Save > Publish
Remember to find appropriate keywords and put them in the title, page heading, introduction, in the meta description, alt tags, in links on your page and sometimes add them in bold. Next, remember to use key phrases on your file name. Use synonyms and word variations throughout your page. Use appropriate keywords in the anchor text of your content. Here is a fantastic free SEO tool and useful videos to assist you with making your sites SEO friendly, http://www.SEOWorkers.com
Create an account with Google Adword to find more keywords related to your site, then click here
https://adwords.google.com/o/Targeting/Explorer?__c=1000000000&__u=1000000000&ideaRequestType=KEYWORD_IDEAS
Improve your sites visibility and submit your site to Google for free using Google Webmaster Tools, create an account and submit your sites here https://www.google.com/webmasters/tools/
Here is a useful blog post on using Google Webmaster tools
https://datingfactory.com/add-your-dating-sites-to-google-webmaster-tools/
Marketing News!!
Here are some great links to our site that will motivate and help bring in results!
Split Testing and Template Performance:
http://datingfactory.us/weekly-focus-marketing-news-events-10/
Our creative user interface team have been busy adding a new selection of templates, giving our partners more choice when launching new sites.
It's always good to keep the template portfolio fresh and we will continue to do so as this helps you with building your portfolio with as much differentiation as possible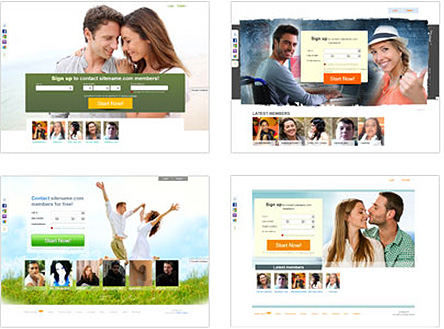 More template designs to choose from!
Thank you all and for those who I've recently met at the AFS in Las Vegas it was great pleasure meeting you and I look forward to helping you develop a profitable online dating site!




Feb 3, 2014