If you already have a white label site on another dating platform and would like to move it to ours, we have set out some guidance here that will make it a clear, straight forward process for you.

Why move your dating site to Dating Factory?
First, we would like to explain why you should consider moving sites onto our platform, just in case you weren't already convinced that it is simply the right thing to do.
The Dating Factory platform is pretty much the de facto destination for anyone who requires a truly international dating site portfolio. With over 25 languages covered across every continent, no other private label dating platform even comes close. And when you couple this with the niche offerings we have, detailed reporting and mobile friendly, responsive design templates, you would be hard pressed to find a better home for your dating site.
How to move your white label site to Dating Factory
It really is as easy as 1-2-3.
1. Create a site, choosing the correct dating niche and criteria, using the same domain on the DF platform.
2. Select a template, customize it and move your content into the relevant areas and pages
3. Check everything is as it should be on preview and when it is ready to be published, transfer the DNS to the Dating Factory name servers by following the steps below.
And please always feel free to chat with your Account Manager if you need any help along the way.
How to change your DNS settings
First of all, when you create your site via this link – https://admin.datingfactory.com/registersite – you are offered to input the exact name of your own domain so it becomes your dating site on the platform. This is when you will need to transfer the DNS of your domain to our nameservers, details given below: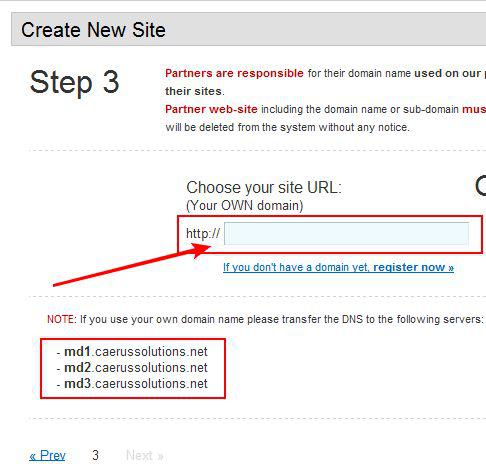 Illustrated below is the user journey taken to change DNS settings and we have picked a couple of popular registrars to show you exactly how this is done in their admin panel:
www.123-reg.co.uk
You need to choose the domain and select an action from a drop-down menu below: ''DNS''
Then "Advanced Domain Settings -> Change nameservers (DNS)."
Now input our nameserver details into the fields provided to transfer your DNS to the Dating Factory nameservers: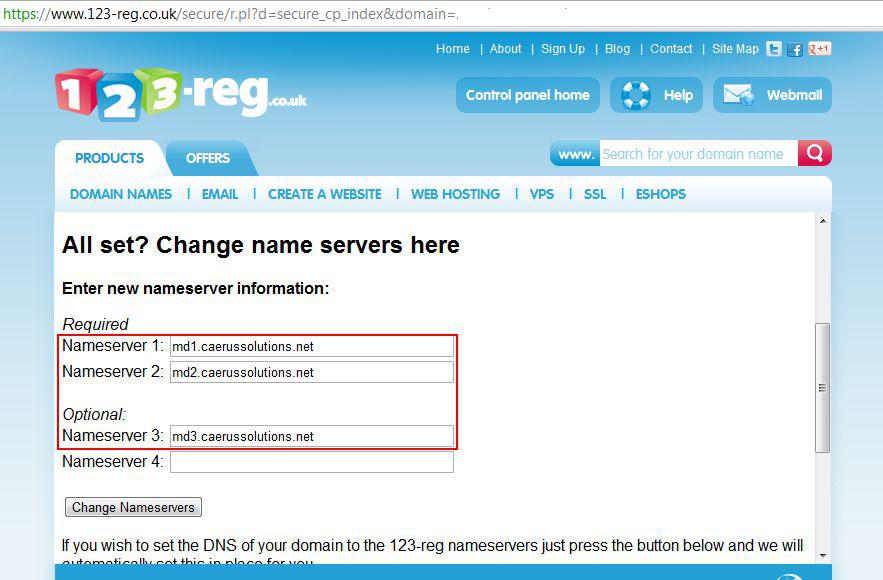 The changes are usually applied within 24 hours so if you schedule to start a PPC campaign or drive any traffic to the site by other channels please make sure the DNS are transferred in advance and let your Dating Factory account manager know that your site is set up and should be activated.
www.names.co.uk
This registrar provides a comprehensive menu so it won't be hard to transfer the DNS:
You choose "Domain & Hosting", then "Domains on Account"
"DNS & Transfer Options", then "Change Nameservers"
Now you can transfer the DNS to the Dating Factory nameservers: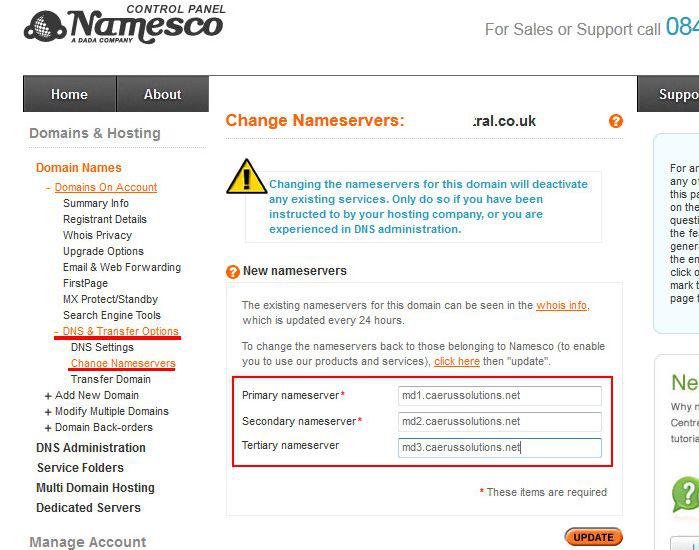 www.godaddy.com
Here's what you need to do to transfer DNS in your GoDaddy account:
Log in to your Account Manager.
Next to Domains, click Launch.
Select the domain name you want to modify.
From (Nameservers), select Set Nameservers.
Select I have specific nameservers for my domains
Put DF's name servers there.
Click ok
All new sites are checked by our Account Managers to ensure that the DNS is correct. We usually check the settings via the following links:
http://whois.domaintools.com/yoursite.name
http://who.is/whois/yoursite.name
So you can always use them to check that you have successfully changed your DNS settings. Sometimes when the registrars do not provide any particular whois service we request our partners to send us a screenshot of the admin panel where the Dating Factory's nameservers have been added.
It's impossible for some registrars to transfer the DNS until the site's been activated on our platform. Please do not hesitate to contact your account manager – we have the list of domains that are regularly the subject of such issues and we do our best to activate them immediately.
If the above doesn't work then please read on …
In some very rare cases registrars do not allow to transfer the DNS to the third-party nameservers. In such situations we provide our partners with the settings of TXT, CNAME, MX and A records of the domain. Though this option should be agreed with account manager as these settings are not easily to be integrated and managed within the platform: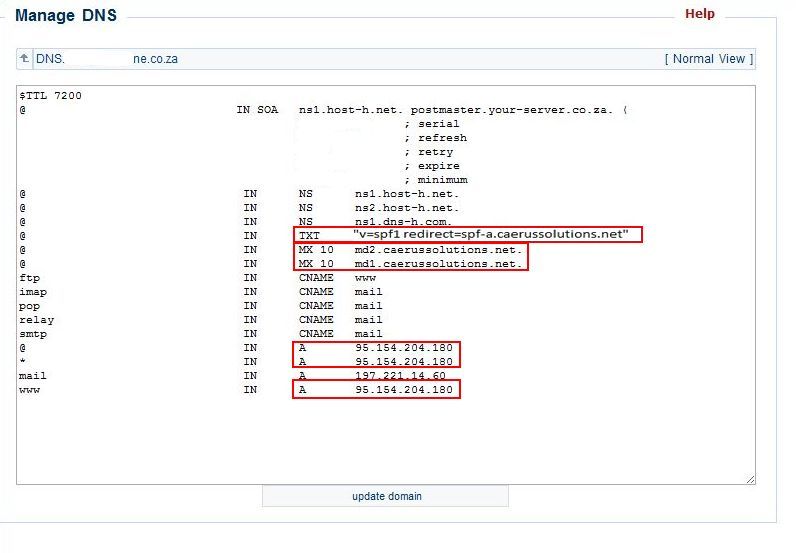 Create the following record for your sub-domain
If you try to set up your subdomains for the first time please keep in mind that the GUIs are so different and unique from registrar to registrar that it would be better to contact your registrar's support for assistance. Alternatively please provide your Dating Factory account manager with login details so our technical team can apply those settings and activate your subdomain to go live:
subdomain. A 95.154.204.180
www.subdomain. CNAME subdomain.
subdomain. TXT "v=spf1 redirect=spf-a.caerussolutions.net"
subdomain. MX 10 md1.caerussolutions.net.
subdomain. MX 10 md2.caerussolutions.net.
You can check the DNS records for subdomains via any online service, for example: http://www.dnswatch.info/
It goes without saying that none of the mentioned above problem will emerge if you choose to set up your site as a subdomain on one of the Dating Factory domains (e.g. datingbuddies.com, sinfulbuddies.com or hotsexbuddies.com). They are all ready to go right after you hit the button "Create your site" and are activated in a few seconds normally.
We encourage our partners to purchase their own domains so that such domains remain at your property. This is one of the strongest points of white label dating business with Dating Factory.