Summer is over, but the fun is just going to start! With the summer holiday season behind us our customers are back to their desks and ready to date online again. Upcoming business events are going to bring even more traffic and new markets to the Dating Factory platform. This means that our Partner revenues are going to rocket this autumn.
We have been working a lot on getting prepared to the new business season. Read on to see what we have planned and what we have already done to grow your dating business:
5,000 cash bonus winner is announced
You may have seen the article on our Blog last Saturday, but for those who missed it – we have announced our August cash bonus winner on September 1.
The result of the competition took us all by surprise, and we have decided to run an interview with Johan Gadd, the webmaster from Sweden and the winner of EUR 5,000.
Johan has managed to increase his sales by 250% in August, so let's learn from him how to boost marketing campaigns effectively:
Q.: What markets do you operate in?
A: The adult dating market.
Q.: How did you manage to grow your dating sites so quickly?
A: I'm always looking for new advertising material, along with new ways to promote my sites through both web and mobile platforms. I'm also pretty much addicted to stats, that helps me a lot too.
Q.: Your top marketing tip for all Dating Factory partners
A: Track everything. Try as many advertising platforms as possible, find your best converting demo and don't be afraid to try new material. The best lessons are those you get from loosing money, and only by learning the hard way can you create something unique. And remember to have fun while doing it 🙂
Read the full blog article at https://datingfactory.com/and-the-winner-is-dating-factory-interview-with-eur-5000-cash-prize-winner/
Busy September schedule – meet us in Europe!
The Dating Factory team is going to be very busy this autumn as we are going to exhibit, speak and attend all the major events for the online dating and entertainment industry.
Our exciting trip will start in Cologne on September 9 where we are going to exhibit at iDate Cologne. Tanya Fathers, Dating Factory CEO, will update you about the European dating software trends:
http://idate2012.com/agenda-cologne-2012.php
Our team will stay in Cologne to attend dmexco exhibition on September 12th:
http://www.dmexco.de/ConferenceProgram-e.html – we hope to learn a lot from this event to further improve the Dating Factory platform and share our marketing knowledge with you to help you grow your dating sites and revenues.
Then we will relocate to London where we will meet you at XbizEU on September 16th – make sure you don't miss Dating & Cams panel where Tanya Fathers will explain how to profit on interactivity:
http://www.xbizeu.com/schedule.php
We will also attend the ad:tech exhibition on September 19th where we will learn more about marketing techniques and new online business trends to make sure that you benefit from the best white label dating platform in the world:
http://www.ad-techlondon.co.uk/conferences_timetable.aspx
Webmaster Access in Amsterdam is the next event that Dating Factory team will travel to on September 21. We will participate in the Dating panel again, so don't miss it:
http://www.webmasteraccess.com/schedule.html
And of course we will all meet up in Prague on September 24 for so many great events including:
YNOT karting GP that we are proudly sponsoring: http://www.ynotgp.com/events.php
The European Summit: http://www.theeuropeansummit.com/en/page/conference-schedule – don't miss Dating Factory product demo!
YNOT Awards Dinner where we hope to win with your help: http://www.ynotawards.com/
And finally on September 30 we will drink some well-deserved beer in Munich and will be delighted to meet you at the Oktoberfest gathering:
http://www.oktoberfestgathering.com/schedule.php
Yes, September looks very busy for the Dating Factory team, and we hope to meet up with you at any of these events. If you would like to schedule a meeting with one of us to discuss your existing dating site or new opportunities, please drop us a line at partners@datingfactory.com, and we will get back to you ASAP!
World Dating Partners platform migration has started
After we purchased the World Dating Partners platform we have been working a lot on the integration strategy for the two companies so both DF and WDP partners and members could benefit from the best of both.

The first step of the integration is almost complete, and will go live September 7th. If you have a WDP account you will get further instructions very soon. All the referral schemes and referrals tracking from WDP will be supported and honored on DF platform going forward.
Our second step of integration will involve transferring Adult, Gay and Free dating sites to the DF platform, complete November 2012.
For the third and final step we'll be transferring Dating and Indian dating sites over to DF, and introducing new layouts and functions for your members, complete January 2013.
We'll keep you updated about these steps and notify you in advance, but the Dating Factory team will make sure that this merger adds lots of value to the existing dating business you run with us
New dating sites features for better conversions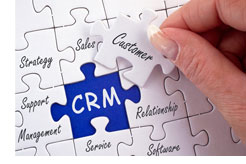 As part of our mission to improve your sites conversion rates and retain users better, we are introducing a couple of new features this month. Our b2c product team has come up and tested the new end user CRM plan that will work as a recommendation engine for your members. It includes three major updates:
First – is making communication with the users dependent on their activity on the web-site and their browsing habits. It is aimed at not sending unwanted emails to the user inbox if they are getting less active on the sites, but will use more special offers and regular promotions to get them back into action.
Second – is re-working member matches emails, and making them more relevant and regular to make sure users get to talk to interesting people on your sites as soon as possible.
And third and the most important one is creating an introduction mechanism where users get introduced to each other via your web-site even if they are too shy to make the first step.
We have been testing these features through August on some web-sites, and have seen a very good positive trend, and the conversion rates increased, regardless of the seasonal industry downward trend for August.
These measures will increase the deliverability of the emails to your members' inbox folders plus get them more active on the sites. Let's keep an eye on the results, and your feedback and further ideas are always welcome!
Relationship.com launches on Dating Factory platform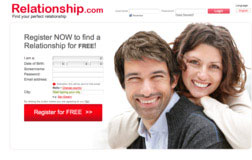 We are very happy to announce that Relationship.com is a Dating Factory partner now. If you have missed our recent press release, here are some facts about the domain and marketing strategy.
Relationship.com LLC chose Dating Factory following an extensive search for a dating platform that could offer them the flexibility and scope to develop a truly unique dating website, capable of being rolled out Worldwide.
The Relationship.com domain is one of the most powerful and applicable internet dating brand names in the Internet dating category. It is immediately intuitive, and provides instant credibility. This is one of several top tier domains that we are working on.
Relationship.com supports online daters with a dating blog and this month will see the launch of a fully fledged social media campaign which is being managed by UK based agency Just Search.
You can read the full press release here: https://datingfactory.com/relationship-com-partners-with-datingfactory-com-white-label-dating-platform/
There have been lots of other exciting news last month, and we have been trying to keep you in the loop via our Company insider blog and our emails. We will be updating you regularly with marketing advice and help articles. We are running a series of interviews with our partners who will share their experience in online marketing with you this autumn.
Hope you haven't missed our August marketing articles, here is the re-cap:
Dating Factory reporting tools >>> https://datingfactory.com/dating-factory-reports/
Optimizing your landing pages >>> https://datingfactory.com/landing-page-for-higher-conversion/
Member newsletter strategies >>> https://datingfactory.com/sending-newsletters-to-your-members/
And for more news please read our recent press-releases – about launching the first Transman dating web-site www.BuckAngelDating.com and Suit deal for AFF co-branded sites owners:
https://datingfactory.com/news/press-releases/
As I said before, we are looking forward to meeting you in person. Please do let me know if you are going to any events this autumn, and we will make sure to meet up!
And don't forget to vote for us at iDate and YNOT Awards!
Make sure you read our marketing and company news at our Blog:
https://datingfactory.com/blog/
Take part in the discussion on the partner Forum:
https://datingfactory.com/forum/
Use your administration area tools to their full potential using our Tutorials:
https://admin.datingfactory.com/contact

Follow us on Twitter:
https://twitter.com/datingfactory


Join our Facebook group:
http://www.facebook.com/group.php?gid=172005894013


Join our LinkedIn group: http://www.linkedin.com/groups?home=&gid=2416698&trk=anet_ug_hm


Stay in touch on Google+: https://plus.google.com/107876291608517033848/posts
Best wishes,

Lisa Moskotova
COO, Co-founder
Dating Factory