We just got back from Cologne and are itching to tell you everything about the exciting events we've been to.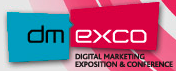 After arriving in Cologne on Sunday evening it was great to meet Marc Lesnik and the team at the NH Hotel and discuss hot industry news over a glass of Kölsch beer.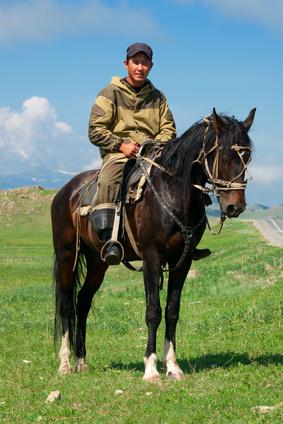 The iDate conference started the next morning with the inspiring lecture by Henning Wiechers – founder and CEO of Metaflake who is very knowledgeable about German and European dating markets. We have seen many interesting examples on how to localize the dating sites properly. The funniest bit was that many dating sites still translate Caucasian as Kaukasisch when they are talking about Europeans on German sites, but this is who Germans think Kaukasisch people are (picture on the right).
It was also very interesting to get even more figures to prove once again that mainland European dating market has in fact more potential than the Northern American market. Mark Brooks (Founder of Online Personals Watch) and Tanya Fathers (Dating Factory CEO) have prepared in-depth figures in their reports that told us why Europe is such a lucrative market.
Lots of attention was paid to the scammers and security issues, and these topics of course were discussed during the final panel debate. Not to mention, the final panel debate is accompanied with beer and snacks (an iDate tradition) so this was yet another great chance to have a sip of an amazing Kölsch beer with crisps and talk through the industry news in European dating market perspective.
On Wednesday we headed to Dmexco Exhibition held in the Koelnmesse exhibition center. Our first impression was "WOW!"… we were positively surprised with the size of the event, and of course with the professionalism of the organizers.
It was a good chance to say "hello" to the payment providers we work with, speak with the ReturnPath team about email deliverability issues and got some great advertising offers from the media agencies and affiliate networks.
Also, it gave us a great chance to learn something new and share thoughts about social media, new marketing methods, global consumer trends and website monetization techniques with the top digital industry experts.
What was important to learn is that online video is still a great marketing method, and photos have also gained more popularity once again. You can use social media for your marketing campaigns if your brand is respectable. However, not many brands are prepared to handle the transparency and the weaknesses exposed from social media. So if you plan to run social media campaigns for your sites consider risks vs. advantages and be prepared to react quickly on your brand's wrong perception.
There was a great keynote by Nick Brien from McCann marketing group about "Marketing 3.0". This presentation has made us realize some simple truths about the future of online marketing. Today is the era of participation, so it is important to build trust with your customers, tell it well, and it will be well shared. Your users do expect you to know who they are, so make your promotional campaigns and for example newsletters as tailored, targeted and personal as possible.
There were many discussions about mobile, but from what we can see there is no common understanding of where the mobile market is going now and in the future. Everybody realizes its potential, but monetization mechanisms and marketing strategies for mobile are still being developed.
The Dmexco party was a great ice breaker that helped us to get to know the many industry's top executives and decision makers and chat about the industry trends and share some of our own ideas.
Finally we flew to the UK on Thursday night, and are now looking forward to XBiz EU event in London that is taking place today.
I will keep you updated on our progress, and if you do want to meet up at any of the events this month, please do let your account manager know!
Lisa Moskotova
COO
Dating Factory