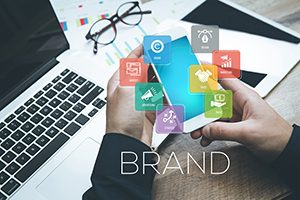 In the affiliate world, you will encounter two diametrically opposite business approaches. The first might be a bit hectic, as it is lead by the logic that the wider the landscape you're operating in, the better the chances of earning a lot of money. Affiliates that advocate this "spray and pray" method believe tapping into various different niches is more important than having one specific, well-thought-through strategy, and that this omni-presence will help them reach more web users. More users equals more revenue, right? Not exactly.
When you spread across more than a few affiliate niches, you risk favoring quantity over quality. It's probable that you'll end up being simultaneously everywhere and nowhere and within such context, your success is more likely to be a fortunate coincidence rather than a result of dedicated effort.
The fact is, succeeding in one single niche is challenging enough. But if you choose to commit to such a goal, it's much more rewarding in the long run. And that's what the second business approach in affiliate marketing is about: narrowed focus, developed strategy, highly relevant campaigns, and giving all you've got so to engage a specific target group.
In that sense, building a solid personal brand should be your top priority. Here's how it can help you elevate your image and boost your affiliate success.
It's All About Credibility
Would you trust a shoemaker to tailor you a custom business suit?
That's highly unlikely.
You need someone who has relevant experience and a valid portfolio to showcase his expertise. The same goes for affiliates and the relationships they nurture in the online arena. In order to bring a satisfying amount of traffic to the merchant and generate conversions, you have to be relevant in the niche you've chosen.
As you slowly gain recognition and work your way towards positioning yourself as a thought leader on any chosen subject, you are actually creating an aura of trustworthiness around your website. By showcasing your expertise and providing valuable content, you can reach a status of someone who has true credibility to give useful recommendations.
Having that in mind, being a part of the affiliate world has some showbusiness elements. It implies a certain dose of self-marketing and imposing yourself a bit so to gain recognition and get ahead of your competition.
You'll notice that as an affiliate, the biggest benefits of launching a successful personal brand come through the interactions with your target audience. Don't be surprised if other marketers try to copy your success, whether it's your campaigns, blog topics, tools and system you use, or the overall approach. Personal branding, however; gives you a chance to differentiate yourself from the sea of sameness and offer something truly unique. The package counts; the story you create counts. Those are the things that could potentially turn you and your website into a preferable resource and a precious traffic channel you can monetize as an affiliate.
Choosing Who You Want to Be
Personal branding is just as much about creating yourself as it is about finding a way to properly communicate who you are. A good place to start is defining the area of expertise in which you wish to nest. Needless to say, for affiliates this is highly dependable on the niche choice.
So, how do you define your personal brand? Here are some questions that can help you get started:
What are your

key strengths

that you can continue to build with learning?

Where do you see your personal brand in the future and what do you want to achieve with it?

Your personal brand is a type of promise you give to the marketplace. Can you ensure you won't let anybody down and make a mistake by overestimating yourself, i.e. give a false promise you cannot keep?

What is your unique selling point: A specific value no one else can offer?
Personal branding is highly dependable on the relationships you build with others. It exists in the correlation with all the relevant stakeholders in the affiliate world that you interact with: from your target group and site visitors to merchants and other affiliates with whom you communicate.
Everything you do online can boost or damage your brand image. Your digital footprint influences the perception others have of you and your professionalism, meaning it's imperative to take full control and responsibility of your personal brand.
As an affiliate, you must know that in order to monetize your brand, you first need to provide value. And there is only way to do that: with original and useful content that's relevant to your target audience.
Quality Content is the Touchpoint of Your Personal Branding Efforts
Do you know the most important thing about producing content in means of elevating your personal brand within the affiliate world?
It is not about what you want but what your audience wants and needs.
This is very important to comprehend before you start crafting your content strategy. In-depth content that answers a specific question or fills in a certain content gap by offering an actionable solution to the common problem of your target group; that's what useful content is about.
But how do you come up with great content ideas for your blog in which your audience is actually interested? There are several ways to kick of the brainstorming:
Do a competitor analysis: Explore the web and pinpoint the most renowned affiliates from your niche. Try to reverse-engineer their success: Analyse their blog posts, social media channels, and Linkedin profiles.

Make a list of questions: Snoop around social media, forums, and communities to make a list of questions and issues your audience is puzzled about. You can even ask them directly through a survey that offers some sort of incentive as appreciation for their efforts.

Conduct a keyword research: Use

Google AdWords

,

Ahrefs

,

Keywordtool.io

, or some other tool to find the relevant keywords and phrases people search. Aim for keywords that have high-volume and low-competition level. Once you have your list, think of the best topics that will provide the most satisfying answer to a certain query.

Take in mind content variety: Different site visitors from your target group have different preferences when it comes to consuming content. Make sure you incorporate text format enriched with quality visuals but also experiment with video and infographics.
Not only will great content help you kickstart a solid personal brand, but it will also help you get referrals, especially if you invest an effort in content distribution. As we all know: Fresh, intelligent traffic is the bloodstream of every affiliate website.
In addition to this; great, optimized content is the core of your SEO efforts. Although paid ads are a great way to generate traffic (at least if they have a highly targeted and attention-grabbing copy), organic reach is important for the versatility of your traffic source portfolio.
White Label Solutions Can Help You Get Started
Now that you've familiarized yourself with the importance of personal branding and discovered its connection to affiliate success, it's time to put it in practice. But more often than not, it's very confusing where you should start.
That's where white label solutions step in.
In this context, white label solutions enable you to create and launch your own website with just a couple of clicks, without needing to write a single line of code. In addition, these solutions come with a set of highly specific features that provide a fertile ground for the full development of both your personal brand and your online business.
Kind of like buying a fully set apartment that has absolutely everything tailored to your needs, and all you have to do is take the keys and turn it into a home.
We'll try to explain how this works on the example of Dating Factory's white label solution. Our chosen niche is online dating and it's highly competitive, but also rewarding. Dating still holds the number one place as the most profitable niche in affiliate marketing.
There are many benefits of opting for a while label solution, but the key is in the following:
Dating Factory helps you build your own brand by enabling you to build a website as the epicenter of your dating business

You can choose from various web templates that can be further customized (you have access to HTML and CSS), and come in 22 different languages

A pre-populated database of members is included

Analytics and stats are at your disposal, as well as useful marketing tools
Most importantly, you get to choose with which brands you want to work. You have the autonomy and freedom to run the affiliate network if you want, and in any way you think it's best.
So, if you're thinking about starting your affiliate career, do it the right way. Utilize the power of white label solutions so that you can focus on other business areas or strategies on how to make the most of your affiliate website in the future.
Over to You
Building a personal brand is not easy, but it's definitely worth it. Its essence lies in creating a firm online presence and being consistent, so that your target audience does not disregard you as someone who can't keep up. In order to truly succeed as an affiliate, you have to commit to lifelong learning.
Affiliate campaigns often come down to a game of guessing: a true trial and error experiment, where you, as an affiliate professional, have to know how to cope with the stress or potential failures. But try to remember that you are not entitled to anyone's attention: You have to earn it.
Building a name for yourself takes time. It's an eventful rollercoaster and a challenge. As you gain more exposure, you attract more attention; meaning you'll be under the close public eye. Needless to say, if you play your cards right, you can even earn the title of the super affiliate, while your revenue rates keep on getting higher.