I wanted to give you the report about XBiz London, WA: Amsterdam and TES Prague events at the end of the week, but just could not hold our exciting news longer.

Dating Factory was nominated for The Best Dating Technology Provider, The Best New Adult Brand and Tanya Fathers as Businesswoman of the year at YNOT awards that took place last night at SaSaZu Club in Prague.
We were all sitting at our Dating Factory table while Jay and Ines were announcing nomination after nomination unless we've heard: "And now, let's see who wins the Best Dating Technology provider". Everybody holds their breath while Jay reads out the nominees:
"White Label Dating, Adult Friend Finder, Dating Factory, Cupid PLC, Up For It Networks"
And then he goes: "And the winner is… DATING FACTORY!!!"
I just remember the cries of happiness, cheerful applause of the audience, getting to the stage to get the award, and the feeling of happiness that filled us when we were looking at it at the table.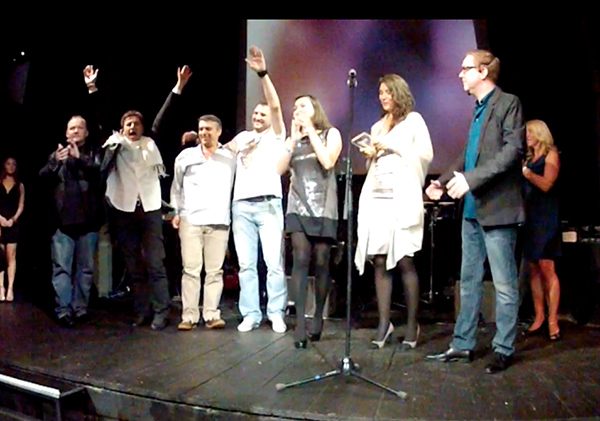 Congratulations to all the companies who have also won the awards last night: Juicy Ads, SABOOM, Up For It Networks, Brazzers, Manwin, IMLive.com – just to name a few.
A big thank you goes to the Awards ceremony organizers – YNOT, and personally to Connor and Jay for putting up such a great show yesterday.
Thanks to everybody who voted for showing trust in us and appreciating our dating technology.
And of course a huge thank you goes to our team and our partners – your hard work and constant support have actually made it happen!
THANK YOU ALL!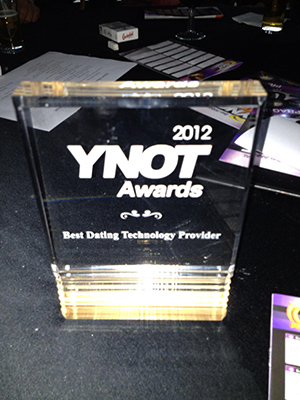 Lisa Moskotova
COO, Dating Factory