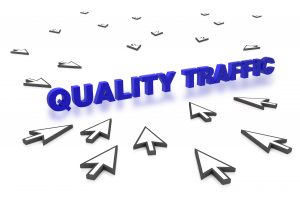 Starting an online dating site is a great business idea for people who take pride in their matchmaking abilities. Providing those looking to date with the opportunity to meet like-minded individuals and exchange messages seems like a pretty sweet way to make a living. And it is; if you do it right
Starting an online dating business isn't really all that complicated. If you're a tech-savvy person; you can do it alone, from the comfort of your home, and without any special outside assistance. All you basically need is a computer, a nicely designed website, and you're good to go! Of course, this is the easy part. Generating traffic and users is where things get complicated.
Even though having a great site is really important in this business, having one doesn't necessarily guarantee success.
During these last couple of years, the dating market (and the Internet in general) has evolved into an overcrowded place where only those who invest general effort into their work are able to stay active in the game.
Everyone who has any legitimate experience in this field will tell you that developing a successful online dating site is now actually quite a challenging task.
A whole lot of elements come into play here.
If you want to make it in the dating niche, rise above the fierce competition, and generate enough users to keep your business profitable then you'll need to work hard for your traffic.
Traffic is the lifeblood of any online dating business. Without it, all your efforts are basically meaningless. If you don't constantly stimulate the right type of people to visit your site, your business won't be able to grow. Thus, you'll be forced to close up shop.
Luckily, there are effective ways to promote your website and broaden your audience. In the following segments of this article, we are going to list down and explain some of the most efficient strategies and practices for generating quality traffic:
1. Invest in SEO
Google is the most popular and most-used search engine in the world. Its complex algorithm handles more than four billion searches per day, all year long. It is unquestionably the best and biggest distributor of online traffic in the entire World Wide Web. Having that in mind, it's only logical for online dating site owners to think of Google as their golden goose when it comes to reaching out to new potential members.
Web admins who are interested in growing their online presence need to get with the program and do their best to optimize their site for Google's search as best as possible.
Why? Because only the top listings in SERP generate real traffic. According to numerous studies online, only 25 percent of all Internet finds its way to the second page of SERP. Search engine optimization is the key to increasing your popularity online and creating more traffic for your site and pages, but it's often hard for inexperienced web admins to handle. SEO is a complex process, made out of various different marketing processes, and as such it requires experience and extensive understanding of the elements that affect certain site's rankings in search.
As a beginner, however; you can start small. You can begin with keywords. Conduct proper keyword researches and look for three or more word-long phrases that perfectly describe the desires of your targeted audience. Even though long ones don't really generate as much traffic as the shorter, more common keywords, they do tend to have a low-level of competition, which makes it easier to rank high for them. Long-tail keywords bring the most valuable traffic because they describe a much more specific intent.
When you identify the questions your target audience is interested in and produce content that provides comprehensive, in-depth answers to their queries, it will not only satisfy user intent, but also help you generate relevant traffic to your site. That's how you draw in relevant prospects that have a high chance of converting, i.e. signing up to your service.
Do your best to look for long hanging fruits, optimize your title tags and meta descriptions, as well as images and visuals you're using to illustrate your post's content. Apart from that, make sure to constantly educate yourself and gradually implement some of the advanced SEO tactics to your online dating business. You can learn everything that you need to know about SEO by closely following publications such as MOZ, Search Engine Journal, Kissmetrics, and Hubspot. It's also helpful to take the time to go to Google's official SEO guide. It has been recently updated.
2. Give Email Marketing a Go!
Email is still a power source for creating traffic for websites. Regardless of what you do or sell, you should always think of email as one of your most important channels. Email is not a substitute for social media nor is it equivalent. People don't just think of emails as basic notifications. It doesn't matter if you're sending regular or promotional messages; email always brings some sense of relevancy and urgency.
In order to successfully use this channel for traffic generating purposes, it's highly advisable to incorporate a link to your website in the signature field. That way, even when you're not directly promoting your new post, your web address will find its way in front of your email recipients' eyes.
Your email subscriber list should be one of your most valued resources. If you get people to willingly subscribe to your mailing list, you can use that platform for building genuine relationships with your potential users. Use your existing list of subscribers to ignite relevant conversations about your niche, business, or blog. Aspire to bring both unique and useful content to your subscribers.
3. Network On Social Media Sites Like Crazy
If you want to create traffic, you have to chase it. Becoming active on social media sites is a great strategy for getting noticed online and eventually driving traffic back to your domain. If you do a good enough job of reaching out to like-minded people on popular social media sites, these networks can easily become your biggest and most relevant traffic sources.
Networking is a fairly simple, but also a demanding game. You need to pick one or more channels, preferably those where your targeted audiences hang out and do your best to make your presence known. It's advisable to come up with a social strategy for your business that truly speaks volumes to your potential website visitors, and not just go around bugging people at random.
Be sure to interact with your community members and really get to know them as people. Try not to spam and only share content when you have something worth sharing. Do your best to produce high-quality content that could be of actual interest to your targeted crowd. If you position yourself as a relevant player within your community, over time your brand will become a real lovemark, which will eventually make it quite easy for you to amplify your content and convert them into paying members.
Once people start to like you for who you are, what you stand for, and not just what you sell, everything will come quite easy to you.
4. Do Some Guest Blogging
Doing PR and producing great guest posts on other industry blogs is a great option for expanding your network and getting more relevant people to visit your website. Guest blogging is probably the best SEO strategy for earning quality links on great niche sites and getting some of that sweet link juice to flow back to your domain.
Apart from earning great links that will surely influence your domain authority and visibility in search for the better, publishing on authority websites also gets your name and brand in front of big audiences, which, of course, automatically results in new traffic.
But getting your name in front of large crowds isn't the only thing that should be on your mind when looking for sites to guest post. In order for this process to truly mean something, you have to opt for domains and businesses that have audiences that could be interested in what you have to offer. That's how you attract intelligent traffic.
Getting published on relevant and popular sites, however; is always challenging. Top publications have guidelines that contributing authors must follow if they want to see their content go live. Luckily, you can always turn to blogger outreach services and let pros handle this task for you.
5. Work with Influencers
Partnering up with authority figures in your niche can do wonders for your site and traffic.
For example, if you work within an industry such as dating, it's advisable to locate bloggers and social media influencers in your niche who would be willing to partner or collaborate with you. Maybe exchange a couple of posts, guest blog on their site – whatever seems best to you.
You can collaborate with influencers in numerous ways. Post exchange and guest blogging is just the tip of the iceberg. You can do big research and studies together, sponsor and co-organise cool events.
Getting your brand mentioned on such profiles and sites won't just get you fresh traffic, it will also give your brand awareness a boost and help you build authority within the community.
Closing Words
As you can see from everything written above, traffic can be generated through any number of different channels. The trick is to familiarize yourself with all the option that the Internet has to offer and chose the ones that work best for your brand and business. If possible, try to add all of these mentioned channels to your mix and really work for that traffic.