What is white labeling? How is it different from directing traffic to affiliate networks and brands? What do I get as a white label dating site owner? These are the questions we get on a daily basis, so we decided to answer them all in this week's blog article.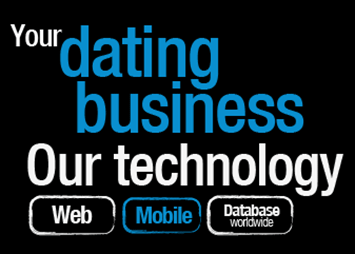 Why White Label Dating?
Let's analyze what you need to launch a dating site
Your domain name or a sub-domain
Hosting
Dating solution (software) and developers looking after it
Dating template (design + coding)
Member database (the bigger, fresher and relevant to your concept– the better)
Customer support (preferably in several languages)
Moderation team (experienced in dating industry)
Payment processing solution
Anti fraud systems in place and chargebacks monitoring
Promo tools (dynamic and static banners)
Infrastructure for running AB and multivariate tests
Structure reporting on your KPIs (key performance indicators)
Business intelligence unit
CRM software and management team
And many other things that you haven't even though about
How difficult is it to build an online dating site?
With a private label dating platform you are getting everything right away and there is no need for you to work on moderating sites, providing support to the customers, improving the features and analyzing what your customers do and do not like. All of this, and much more has already been done for you by your white label dating solutions provider. You can concentrate on promoting your site and bringing traffic to get instant return on investment from your dating business.
So the main idea is the partnership between you (the dating business owner) and us (white label dating technology provider). Your main aim is to drive good traffic and we will take care of monetizing it.
How do you make money with online dating?
Another great benefit of the white label dating solution is the payment model which allows you to benefit from your traffic in full by generating revenue from 6 sources!
Initial sales. Commissions from initial sales with white label providers are 50%-65% on average. It is also important to mention cross-selling opportunities where your subscribers are offered a wide range of niche dating sites after they have joined and if they have not become a paying member. Offering a variety will increase the conversion on those hard to get subscriptions.
Recurring sales. The dating industry remains one of the very few industries with proven recurring payments from subscribers. The situation when 2/3 of the revenue comes from recurring payments is the norm of today's market!
Offers. Dating Factory runs a great deal of promotion actions encouraging your members to start using paid features on the site. Campaigns organized by the white label dating software provider will bring you an extra 5-7% to your monthly income.
Ads (PPC). Being a site owner you can add advertising to your pages and thus earn extra income from advertising campaigns.
Special offers from you. Because you can communicate with your members it is possible to send promotional e-mails to them offering added services to monetize your user base better.
Recruiting new affiliates. Promoting the white label dating platform to new affiliates will bring you 10% from the revenue your referrals ever earn on the platform. It is not just pay per lead but regular monthly commissions from your referrals' revenue. What else do you need to face the future confidently?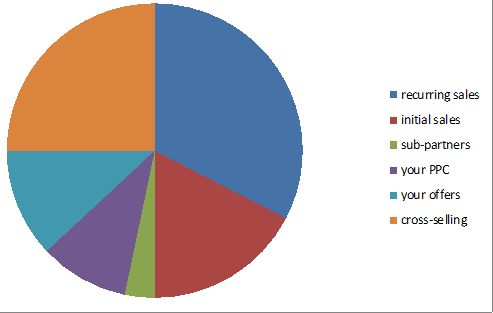 As you can see white label dating solution is a very flexible and sustainable business model that allows you to benefit from several revenue streams with practically no start-up costs: direct sales of subscriptions, recurring sales, cross-selling of niches, reselling services and goods to your members by email and display ads, and a lifetime revenue from people you brought on board.
Building a white label dating site is in fact building your own business with long term sustainable income – not just sending traffic and getting one off payments. It is also worth mentioning that you are building your own brand and long term value, not somebody else's.
Using your own domain to send traffic to not only builds the value of your domain, it also affords you the possibility of engaging in other forms of marketing not available to affiliates. For example you can SEO your sites to get valuable free traffic, or directly set up PPC campaigns.
Based on the business model white label dating platforms are here to stay, and the most advanced of them, like for example Dating Factory, will help you build a stable and profitable dating business in the long run.